Fund Public Transit, Not a New Highway
During a press conference in Ottawa on Monday (May 30), Ontario Progressive Conservative Leader Doug Ford focused on his plan to "help" commuters by widening a five-kilometre stretch of Highway 417 from six lanes to eight because this is, clearly, the defining election issue for Ottawa voters. Reviving this plan, originally drafted in 2016, is puzzling since construction of the city's LRT Line 2 is now underway on that exact stretch.
But there's a more fundamental problem with highway expansion: it doesn't work.
We've known for decades that widening roads doesn't reduce congestion. New space attracts more drivers, and before long, roads are once again packed. It locks in years of higher carbon emissions and traffic accidents. Yet, politicians keep trying to sell us on it. The Progressive Conservatives want to spend $21-billion over 10 years on new highways, including $10-billion for the GTA's new Highway 413 alone. Despite opposing the latter, the Liberal and NDP platforms still promise a slate of highway projects. Here at home, the City of Ottawa is pursuing a $112-million plan to widen three kilometres of Strandherd Drive in Barrhaven. We can't afford these reckless priorities in a climate crisis.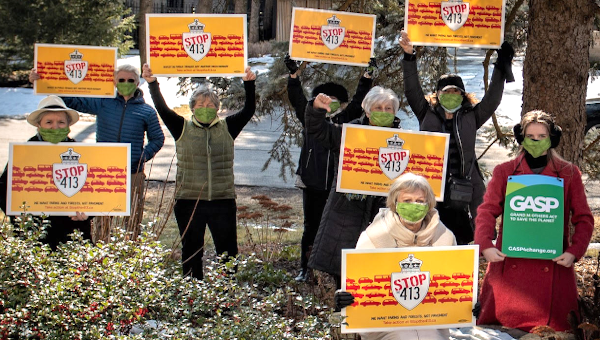 Fund Public Transit, Instead
Let's instead fund public transit with equal gusto. Make service fast, frequent, and free, and people will use it. Rather than widen 417, we should dedicate an existing lane to local and intercity buses along congested stretches. This would make public transit faster and more reliable, attracting more people to use it, meaning fewer cars on the road. This is how we actually reduce congestion.
A 2002 study of 70 cases where car lanes were removed for other uses found significant traffic reductions on the roads in question and surrounding areas. People adapt their behaviour based on the modes available. Build wide roads and parking lots, and they'll drive; make safe, segregated bike lanes, and they'll cycle; invest in frequent public transit that bypasses traffic on a bus lane network, and they'll ride.
To sustainably support a growing population, we'll have to move more people using less space; buses and trains do exactly that. It's madness to keep asking people to stomach the cost of driving — high gas prices, insurance, parking, car payments, Uber fares — while we cook the planet because there's no better way to get around.
And no, electric vehicles won't save us. Not only would the federal mandate to exclusively produce EVs by 2035 apply only to new cars (not existing ones already on the road), but people are projected to drive more in EVs due to the reduced fuel cost. This would mean more road widening, more parking spaces, more sprawl, and the destruction of green space to make way for it. The emissions resulting from all this new pavement alone should dampen our enthusiasm for EVs as a silver-bullet solution.
We have to design for the modes we want to see — namely affordable, accessible, low carbon public transport.
We also need to invest in proximity, that is, neighbourhoods where daily needs are minutes from where people live so they don't have to drive to access them. Whereas only 36 per cent of people commute by car in amenity-dense areas such as Sandy Hill, this figure shoots up to 77 per cent in low amenity areas — the kind we've been building nearly exclusively in Ottawa for the past two decades.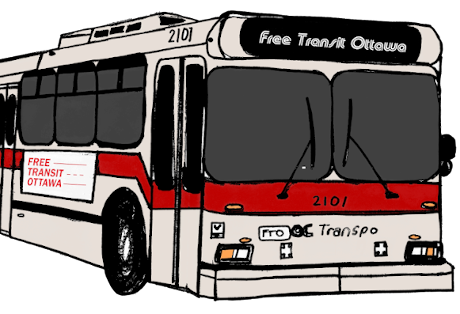 In suburban areas, work, groceries, clinics, schools, and entertainment were designed to be far away. Rezoning to integrate mixed uses where people live, with safe cycling and transit access for everything else, is an investment in convenience and making "pain at the pump" a relic.
Tackling high auto emissions and the soaring cost of living is a challenge we can't shrink from. Any party choosing to endlessly widen roads clearly doesn't understand what's at stake.
At this stage, any candidate that supports policies maintaining car dependency while trying to form government should not get your vote. •
This article first published on the Ottawa Citizen website.