The Forest and the Tree:
Ben and Jerry's, Unilever, and Global Capitalist Apartheid
After years of pressure from activists, Ben & Jerry's on 19 July announced that it would end ice cream sales in the "Occupied Palestinian Territory." The Vermont-based ice-cream maker stated that such sales were "inconsistent" with its values and that it would withdraw from a deal with a local distributor.
Israel's ultra-nationalist prime minister, Naftali Bennett, who has shamelessly championed the expansion of illegal settlements, responded by informing the chief executive of Ben & Jerry's parent company, Unilever, that the firm had taken a "clearly anti-Israel step" that would be met with a "strong" response. For example, the Israeli foreign minister, Yair Lapid, said that he would ask US states which have passed anti-Boycott, Divestment, and Sanctions legislation to pursue legal action against Ben & Jerry's over its "shameful surrender to anti-Semitism."
On the one hand, the Ben & Jerry's concession clearly represents a significant victory for Burlington-based activists in groups such as Decolonize Burlington and Vermonters for Justice in Palestine, which have called for an international boycott of the Vermont-based ice cream company due to its commercial ties to illegal Israeli settlements.
For example, Decolonize Burlington has argued that Ben & Jerry's markets its products using anti-racist messaging while simultaneously profiting from the oppression of the Palestinian people. The company supports the material dispossession of Palestinians by distributing ice cream to illegal Israeli settlements and the occupied West Bank using factories such as the one in Be'er Tuviya, which is adjacent to Kiryat Malachi – an Israeli locality built on the former Palestinian village of al-Qastina. Activists' demands included calling on Ben & Jerry's to divest from its holdings in Israel by terminating its license agreement with Israeli manufacturers.
On the other hand, Ben & Jerry's has made at best partial concessions to these demands. The company stated that it only intends not to renew its licensing agreement to manufacture and distribute ice creams in Israel when it expires at the end of next year. It also failed to offer a definition of "Occupied Palestinian Territory" (OPT) and made clear that "although Ben & Jerry's will no longer be sold in the OPT, we will stay in Israel through a different arrangement."
Although the fact that Ben & Jerry's has adopted this language can be regarded as a breakthrough moment for the Boycott, Divestment and Sanctions (BDS) campaign, which may lead to other companies following up with similar statements, such limited concessions are unlikely to either put material pressure on Israel or seriously impact the company's financial bottom-line. Indeed, Ben & Jerry's and its parent company seem to be serving up more of the same: leveraging and co-opting NGO/social movement language and campaigns as part of a 'progressive' marketing tactic designed to boost sales by enhancing its 'brand integrity' and reputation among 'discerning' Millennial and Gen Z consumers. In doing so, they perpetuate, rather than disrupt, the neocolonial and racist logic of "global apartheid" engendered by the world capitalist system.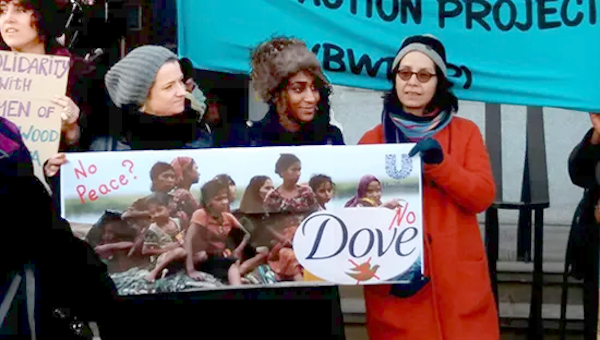 Profiting Without Purpose
Ben & Jerry's claims to be "doing well by doing good" are contradicted by the fundamental conflict between making money and advancing social justice that structures the activities of all profit-oriented capitalist enterprise. Joel Bakan makes this point very well when he states that, given their legal obligation to act in the financial "best interest" of shareholders, corporations "can only do as much good as will help them do well." This structuring of the corporate form thereby presents "a profound constraint in terms of what kinds and amounts of good they are likely to do" and effectively licences them "to do 'bad' when there's no business case for doing good."
Put into the terms of Marxist value theory, this point highlights the essential contradiction within the capitalist system between the use-value and exchange-value moments of the commodity form. The purchase of commodities as use-values presupposes the abundant natural and social wealth of the commons, which exists in constant tension with the socially induced scarcity of ongoing primitive accumulation and enclosure, the endless privatized accumulation of market-mediated monetary value, and the exploitation of labour by capital without which commodities would not be produced. Insofar as, under capitalism, wealth is only counted as value, the domination of use-value by exchange-value entails the systematic distortion, devaluation, and destruction of the former by the latter.
If activists want to raise their international boycott to the next level, then they need to build upon, and intensify, this contradiction between profits and purpose at a scale which can put real pressure on Israel and the firm. In this case, that means boycotting not only Ben & Jerry's but also its parent company.
Ben & Jerry's: Unilever Subsidiary
Since 2000, Ben & Jerry's has been a wholly-owned subsidiary of Unilever – one of oldest, largest, and most globalized European multinational corporations, now headquartered in the United Kingdom.
Unilever, whose presence in Israel dates to 1938 when Palestine was still a League of Nations mandate under British control, acquired the ice-cream company in 2000 as part of its "Path to Growth" strategy (1999–2004), a radical restructuring programme aimed at cutting the then Anglo–Dutch giant's "unwieldy" 1,600-strong product portfolio down to a "lean" core of 400 leading global and regional brands – including other "iconic American brands" such as Dove soap and Hellmann's mayonnaise. This sweeping plan to consolidate and simplify Unilever's business through the elimination of 1,200 brands within five years necessitated a profound restructuring and reorganization process, one in which many workers lost their jobs due to new plant closures, outsourcing, divestment from 140 businesses worldwide, and efforts to generate €7.3-billion in cash flow.
Originally formed by the 1929 merger of British soap manufacturer Lever Brothers and the Dutch Margarine Union at the tail end of capitalism's 'roaring twenties', Unilever is one of the world's oldest multinational companies. It is also one of the largest. Indeed, at the time of its founding, Unilever was probably the largest European company, having come into being as the combined corporate offspring of capitalism and colonialism traversing two empires.
With over 400 brands ranging from food and beverages to home and personal care, Unilever in 2017 had a turnover of €53.7-billion. Thirteen of its brands – Axe/Lynx, Dove, Omo, Heartbrand ice creams, Hellmann's, Knorr, Lipton, Lux, Magnum, Rexona/Degree, Sunsilk and Surf – amassed sales of over €1-billion. The largest, Dove, amassed $5.45-billion.
It is only a slight exaggeration to say that Unilever is everywhere. With over 550 subsidiaries and 400+ brands selling to 2.5 billion consumers in 190 countries, it is a truly globalized multinational corporation. Alongside employing 165,000 workers, five million more are indirectly employed in its supply chains. Among its competitors, Unilever also has a unique position in 'emerging' markets, from which it derives 58 per cent of its €30.8-billion in total sales.
The formerly Anglo–Dutch multinational is thus one of the world's largest consumer goods firms. Alongside Procter & Gamble, Nestlé, Mondelēz, Colgate-Palmolive, Coca-Cola, Pepsi Co., Mars, Danone, Associated British Foods, General Mills and Kellogg's, it produces the vast bulk of what ends up in consumers' shopping baskets.
To this end, Unilever has the second largest marketing budget in the world (surpassed only by its major US rival, Procter & Gamble). Hanneke Faber, President of Unilever Europe and a member of the firm's board of directors, has claimed that "the future of branding is activism." Drawing on Ben & Jerry's as Unilever's "most purposeful, activist brand," she argues that "brand builders need to take a stance, to create movements, to evangelize and even sacrifice."
We thus enter the topsy-turvy world of Unilever's cause-related brand marketing. Dove wants "to make a positive experience of beauty universally accessible to every woman." Smile (made up of Signal, Pepsodent, Mentadent, Aim, and P/S) aims "to eradicate preventable oral disease so everyone can unlock the power of their smile." Cif will "restore the beauty of the built world… by creating products and activities which clean without damage." Domestos not only "kills all known germs dead" but believes that "clean school toilets are a right, not a privilege." Pureit wants to provide billions of people with access to water that is "as safe as boiled water without the hassles of boiling." Lifebuoy is "making soap and saving lives."
Unilever and Global Apartheid: The South African Case
Niall FitzGerald, Unilever's chief executive at the time the "Path to Growth" strategy was implemented, had been the company's representative in apartheid South Africa during the 1980s. Following the collapse of the Soviet Union, FitzGerald promoted the notion that "there is no alternative" to neoliberal globalization and worked to uphold the interests of the capitalist West by further encouraging the leadership of the African National Congress (ANC) to abandon any socialist aspirations of South Africa's insurgent proletariat in the name of an upwardly mobile black middle class.
On the tail-end of the 1994–99 phase of neoliberal consolidation which followed the country's 'elite transition' out of apartheid, Thabo Mbeki appointed FitzGerald as a member of the President of South Africa's International Investment Council, which catered to the interests of international capital by prioritizing a narrow focus on the symptoms impeding South Africa's 'investment climate' – one which conveniently bypassed the real underlying causes of African underdevelopment, rooted in the legacy of IMF/World Bank structural adjustment and exploitative debt and financial relationships with the global North.
Described by Nelson Mandela on his birthday as a "proven and true friend of the democratic South Africa," FitzGerald was personally invited to chair the UK arm of the Nelson Mandela Legacy Trust from 2004–08. Also on the board were Lynda Chalker, a Unilever and AngloGold Ashanti advisory director who was one of the longest serving Tory ministers in the UK governments of Margaret Thatcher and John Major, and former World Bank chief economist and author of the UK Treasury's report on the "economics of climate change," Nicholas Stern.
As the 'African crisis' topped the UK's agenda during its presidency of the G8, FitzGerald became closely involved with the Commission for Africa assembled by UK Prime Minister Tony Blair in early 2004, the recommendations of which became the blueprint for the G8 Gleneagles summit's tokenistic promises on African aid and debt relief the following year. The vehicle for this involvement was Business Action for Africa (BAA), a grouping comprised of Anglo American, De Beers, Diageo, GlaxoSmithKline, Merck Sharpe & Dohme, SABMiller, Shell, Unilever, the Prince of Wales's International Business Leaders Forum, and various UK government departments (e.g., the Department for International Development) which became closely involved with the Commission's work following a "business breakfast" jointly hosted by FitzGerald and Gordon Brown, who was then Chancellor of the Exchequer.
The BAA London summit in July 2005, which was chaired by Sir Mark Moody-Stuart of Anglo American and opened with a message from Blair, saw FitzGerald formally launch the Investment Climate Facility for Africa (ICF), a $550-million fund aligned with the New Partnership for Africa's Development (NEPAD) and financed by the UK's foreign aid budget, the World Bank, and other G8 countries. Co-chaired by FitzGerald and the former President of Tanzania, Benjamin Mkapa, the other trustees included Chalker and representatives from Unilever, AngloGold Ashanti, Anglo American, and the World Bank.
More recently, during Paul Polman's term as chief executive from 2009 to 2019, Unilever has led the way in championing the rhetoric of "stakeholder capitalism," according to which corporations should support "long-term" value creation rather than maximising shareholder value at the expense of key stakeholders such as customers, employees, suppliers, and communities. In an era of capitalist crisis, where the ideology of 'free markets' and shareholder value-maximization has been delegitimized, this modified neoliberalism seeks to 'square the circle' between profit and purpose by reconciling potentially antagonistic 'stakeholder' interests with the overarching shareholder orientation of neoliberal capitalism.
Citing Unilever as the corporation which most clearly symbolises the 'shifting relationships' characteristic of 'post-political', technocratic global governance, George Monbiot writes that he
"can think of no entity that has done more to blur the lines between the role of the private sector and the role of the public sector. If you blotted out its name while reading its web pages, you could mistake it for an agency of the United Nations […] As the environmental campaigner Peter Gerhardt puts it, companies like Unilever 'try to stakeholderise every conflict'. By this, I think, he means that they embrace their critics, involving them in a dialogue that is open in the sense that a lobster pot is open, breaking down critical distance and identity until no one knows who they are any more."
Boycott Unilever
It is true that, following the acquisition over two decades ago, Unilever agreed to give Ben & Jerry's an unusual degree of local autonomy for an operating company. Hailed by the consumer goods industry as a trailblazing example of an activist firm retaining its 'social mission' despite being sold to a multinational corporation, the ice-cream manufacturer retained an independent board of directors with the power to veto actions that might impact that mission and its overall 'brand integrity'.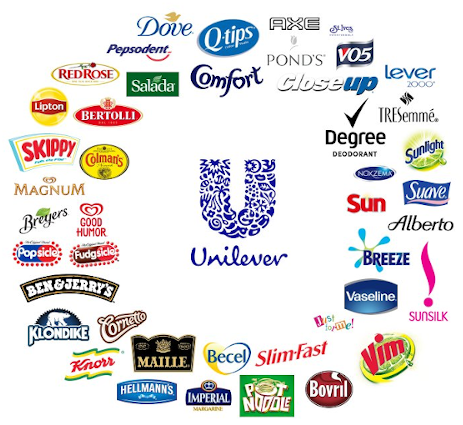 However, while this local autonomy can lead to tensions, Ben & Jerry's independence from the corporate centre should not be overstated. Despite its independent board, the firm's CEO is nevertheless appointed by the parent company. For example, the incumbent, Matthew McCarthy, spent 21 years as a marketing executive at Unilever focused on social impact before becoming Ben & Jerry's CEO in 2018.
As Unilever was being attacked by the Israeli government, Ben & Jerry's board complained that the statement attributed to the company had been made by Unilever without its consent. According to its chair, Anuradha Mittal, the board had pushed for years to withdraw ice-cream sales from the occupied territories and wanted to release an alternative statement which made no reference to continued ice-cream sales in Israel.
"The statement released by Ben & Jerry's regarding its operation in Israel and the Occupied Palestinian Territory (the OPT) does not reflect the position of the independent board, nor was it approved by the independent board. By taking a position and publishing a statement without the approval of the independent board on an issue directly related to Ben & Jerry's social mission and brand integrity, Unilever and its CEO at Ben & Jerry's are in violation of the spirit and the letter of the acquisition agreement."
In a separate statement on Ben & Jerry's decision, Unilever pointed out that the corporation remained "fully committed" to its presence in Israel: "Ben & Jerry's was acquired by Unilever in 2000. As part of the acquisition agreement, we have always recognised the right of the brand and its independent Board to take decisions about its social mission. We also welcome the fact that Ben & Jerry's will stay in Israel."
In this way, the rise of Ben & Jerry's and its uneven incorporation within Unilever provides a cautionary tale of the growing corporatization of NGO activism, as 'activist companies' blur the boundary between corporate business and non-governmental organizations (NGOs). To preserve its ideological cache among consumers, Ben & Jerry's must market itself as a 'progressive' small business upholding a deeper 'social mission' that goes beyond profit and is grounded in ties with local communities. A central element of this ideological complex is to represent its parent company – Unilever – as an arms-length conglomerate from which Ben & Jerry's can acquire greatly increased scale and distribution while retaining a degree of operational autonomy and taking its distance from unpalatable decisions related to the corporate bottom-line.
More broadly, the case of Unilever shows that socialists and movement activists cannot afford to ignore the way in which firms are structured. It is precisely by demystifying the linkages which comprise the multinational corporate form that it becomes possible to cut through the nonsense that Ben & Jerry's is 'progressive apart from Palestine' and begin linking up the long and difficult struggle for Palestinian national liberation with all the other struggles in which Unilever and its peers are systemically implicated through their structurally irresponsible and ecocidal business models. These include the fights against poverty wages, health and financial insecurity, human rights abuses, gender-based violence, child labour, food waste, obesity and malnutrition, indigenous land conflicts, low standards of animal welfare, greenhouse gas emissions, commodity-driven deforestation, habitat and biodiversity loss, unsustainable farming practices, water scarcity, soil erosion, and pesticide use.
So let's name the system at the root of all these seemingly separate struggles: the capitalist system. And let's take aim at one of that system's most concentrated institutional expressions: the multinational corporation. For the latter is a key driving force behind capitalism's catastrophic war on humanity and nature and there can be no fundamental transformation of capitalism that doesn't fundamentally transform the structure of multinational corporations. If backed by social movements, trade unions, and left parties, an international boycott of Unilever – a leading example of a multinational firm – could help lay the basis for such a challenge. •