Condemning the Ontario Government's Adoption of the IHRA Definition of Antisemitism
We, the signing organizations, condemn in the strongest possible terms the Ontario government's adoption of the misleading International Holocaust Remembrance Alliance (IHRA) Working Definition of Antisemitism.
Bill 168, the Combating Antisemitism Act, was scheduled to go through public consultations and receive public submissions by October 30. Instead, on October 26, the Ford government circumvented the democratic process by adopting the IHRA definition through issuing an Order-In-Council, an executive action used to supplant democratic action. The consultations were therefore cancelled as a result.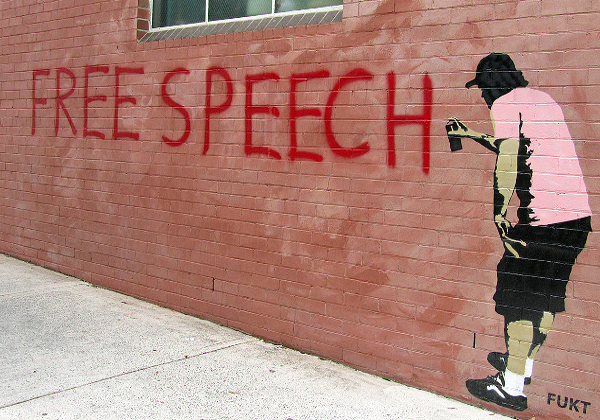 Furthermore, there have been mixed messages from officials in regards to whether the IHRA's "illustrative examples," which conflate criticism of Israel with antisemitism, are included. In fact, the provincial government has failed to clearly affirm Ontarians' freedom to express solidarity for Palestinian human rights. The ambiguity makes way for supporters of the Israeli government to weaponize the IHRA definition to clamp down on speech about Israeli human rights violations.
There are real concerns that we will see — as we have seen already — many widespread cases of institutions denying individuals jobs or appointments, denying organizations funding and access to resources, editors rejecting articles, etc, because of the chilling effect that this misleading definition of antisemitism instills.
What is clear, however, is that the Ontario government feared the tide of public opposition that would have echoed within the halls of legislature. Indeed, hundreds of Ontarians and numerous organizations, including Jewish groups, legal associations and labour unions, made submissions against the bill and requested to attend the hearings, and thousands signed petitions urging MPPs to vote no.
Palestine House and its allies are considering their legal options and will challenge the provincial government's order, be it through the courts or by refusing to be silent in the face of this egregious assault on free speech. The Israeli government knows that it lost the public debate and that it must resort to cowering behind anti-democratic laws to protect its colonial endeavour against the Palestinian people, including its military occupation, denial of refugee rights, the Gaza blockade, the apartheid wall and Israel's committing the "crime of apartheid," which is one of several crimes against humanity in the Rome Statute of the International Criminal Court, thus incorporated into Canada's 2000 Crimes Against Humanity and War Crimes Act.
Ironically, the muzzling of freedom of expression in Ontario is occurring at the same time that Yesh Din, an Israeli human rights organization, warned on July 7 that the crime of apartheid "is not committed only in the West Bank. That the Israeli regime in its entirety is an apartheid regime. That Israel is an Apartheid state."
Palestinians and supporters of human rights will continue to demand that Israel be held accountable. History has demonstrated that equality cannot be achieved absent accountability. And only by holding Israel to the same standards that we do other states will peace and justice finally prevail. •
To add your group or institutional support write to: palestiniancanadians@gmail.com
Signed by the following organizations:
Palestinian Associations
Palestinian Canadian Community Centre – Palestine House
Najdeh Canada – Palestine Aid Society Canada
Canada Palestine Association, Vancouver
Community and Solidarity Organizations
Al Quds Committee
Canadian BDS Coalition
Canadian Council for Justice and Peace
Canadians for Justice and Peace in the Middle East (CJPME)
Canada Palestine Support Network (CanPalNet)
Canadian Peace Congress
Christian Peacemaker Teams Canada
Courage
Faculty for Palestine
GTA Muslim Workers' Network
Independent Jewish Voices Canada
Justice For Palestinians, Calgary
Just Peace Advocates
Labour for Palestine
McMaster Solidarity for Palestinian Human Rights
Oakville Palestinian Rights Association (OPRA)
Palestinian and Jewish Unity (PAJU)
SEIU Local 2
Socialist Action / Ligue pour l'Action socialiste
Socialist Project
Students Against Israeli Apartheid at York University (SAIA York)
Students for Justice in Palestine at Ryerson (SJP Ryerson)
Toronto Solidarity with Palestine
University of Waterloo Students for Palestinian Rights