Canadian Unions and the Student-Led Global Climate Strike
A week of student-led global strike actions to address the climate change crisis, under the banner FridaysForFuture #ClimateStrike, was kicked off this past Friday with actions across the world. This Friday September 27 students, First Nations, workers and allies will be mobilizing across Canada in the tens of thousands.
Canadian Labour Congress Stands in Solidarity with Student-led Global Climate Strike
Students around the world are taking bold action to protect the planet, holding climate strikes every Friday, pushing for urgent and ambitious climate action to limit global warming. The strikes were started in August of 2018 by 16-year-old Swedish activist Greta Thunberg. These #FridaysForFuture student strikes now take place in communities all over the world, including across Canada.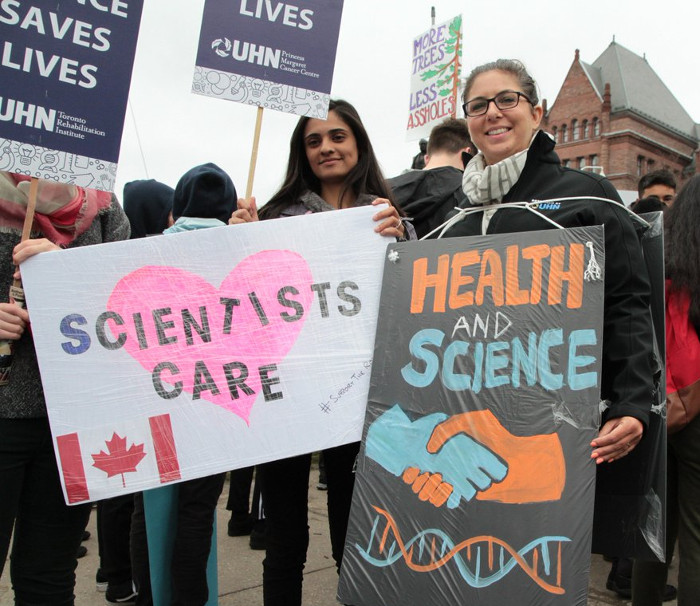 Students are asking Canada's unions to stand with them for a Global Climate Strike, starting on Friday, September 20, and culminating with a global day of action on Friday, September 27, to coincide with the UN Secretary General's climate summit, convening Monday, September 23.
CLC Stands in Support of This Important Call to Action
"This climate strike marks a crucial moment," said Hassan Yussuff, President of the Canadian Labour Congress. "It is amazing to witness courageous young people across the world taking action for their own futures. Canada's unions call on governments to commit to fighting climate change with urgency and ambition. The youth of today deserve a tomorrow."
The global week of action marks a crucial moment, both in terms of public attention and of policy decisions.
"Unions know the only way to achieve a successful and lasting transition to environmental sustainability is to ensure that workers are part of the local, industry-wide and national plans," said Yussuff. "With the right investments we don't have to choose between a strong economy that works for people and a healthy planet. Canadians must tell politicians seeking our votes in October that we won't accept anything less."
Unions have been reaching out to policy-makers with Just Transition proposals, including Canada's Just Transition Task Force for Canadian Coal Power Workers and Communities.
Actions will be taking place in communities across the country, in collaboration with youth, environmental and other groups. You can find an event in your area here. Greta Thunberg, the original #FridaysForFuture student striker, will join the rally in Montreal on September 27.
Not all workers will be able to join the marches and rallies in person, but there are many ways to demonstrate solidarity and support for this critical call to action, including showing solidarity on social media, participating in actions on your lunch break, starting a conversation about reducing emissions in your own workplace, or raising climate action with your local candidates in the federal election.
Those who do join the strikes should first speak with their union and consult relevant legislation to understand the legal implications of their actions.
There is more work to be done. •
Hassan Yussuff
President, Canadian Labour Congress
Toronto Labour Council (TYRLC): The Climate Emergency
The global climate crisis is real. Canada's Parliament has declared that we are in a national climate emergency – Canada is warming at twice the global rate. Forests and towns are burning, heatwaves claim more and more lives, and great cities now face once-in-a-century floods every few years. Across the world climate change is having a disproportionate impact upon racialized communities and indigenous people, and millions face dislocation. To ensure human survival we must challenge the powerful corporate interests that relentlessly press governments around the world to expand fossil fuel extraction. At the same time, we must show the opportunities to build prosperity and justice for all.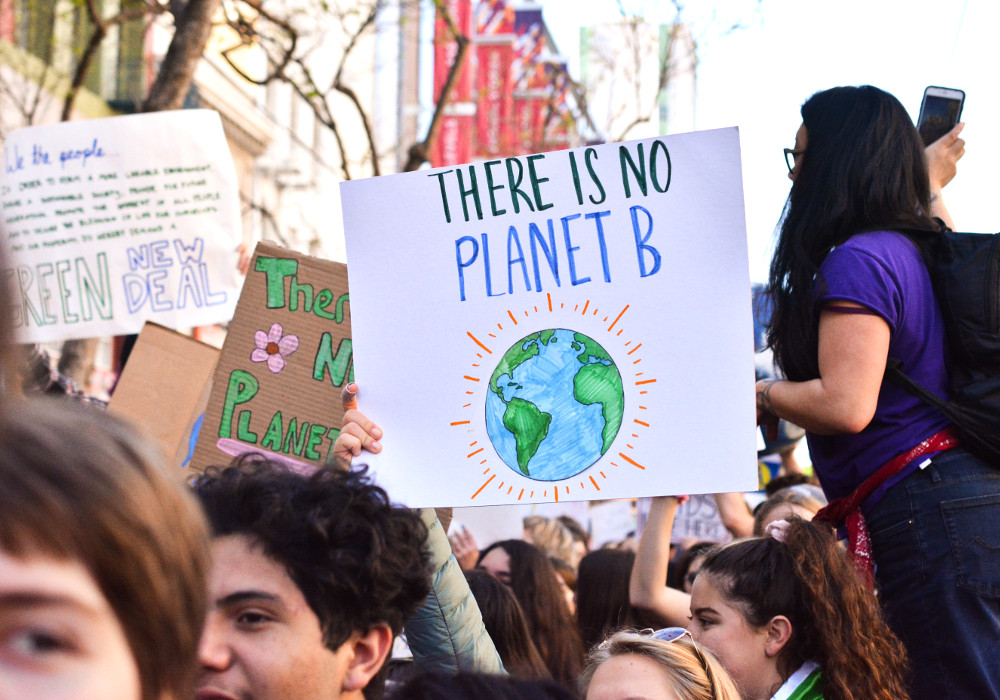 In recent months, students have mounted global school walkouts, cities have declared climate emergencies, unions have demanded that employers climate-proof their operations, and over 150,000 rallied in Quebec. But during the same time period, Conservative governments in Ontario and Alberta have eviscerated their provinces' climate plans while joining in legal challenges to federal carbon pricing. Andrew Scheer will do more of the same if he wins a majority in October.
We cannot underestimate the economic forces that have launched a massive counter-attack since the signing of the Paris Accord in 2015. Billionaires running coal, petroleum and mining empires have funded Trump and numerous right-wing political candidates across the world. They refuse to acknowledge the reality of environmental racism or intense degradation of land and water. Instead, oil lobbyists have crafted a narrative that Canada must "get resources to tidewater" or betray the people of Alberta. Their success is highlighted by the Trudeau Liberals buying and then approving the Trans Mountain Pipeline project to export the world's dirtiest oil to Asia.
On the other hand, there are important steps being taken toward environmental sustainability. Some countries are building enough alternative energy to move away from carbon entirely, or have set timelines to end sales of combustion-engine vehicles. Leading businesses have adopted net-zero goals for their world-wide operations, and more investment funds are divesting from fossil fuels. The concept of Just Transition for workers and communities is being adopted at the international level, and Canada's Just Transition Task Force has issued its report calling for a phase-out of coal. Recent polls show the majority of Canadians are very concerned about Climate Change, even while unsure of carbon pricing. The evidence of climate change – fires, floods, heat waves and droughts – is getting harder to deny. But we are running out of time to make the actual transition to a truly low-carbon economy.
We know from our history that only governments have the capacity to enforce such a dynamic shift in society. But we also know that people must be organized – in a deep, wide, and democratic process – to make it succeed. That is the spirit driving the Green New Deal dialogue as well as the global climate strike movement focusing on the week of September 20-27.
Three years ago, Labour Council published the Greenprint for Greater Toronto, outlining how to engage governments, employers, workers and community allies in strategies to achieve a low-carbon future. It included a call for the creation of a network of union environmental representatives and joint workplace environment committees to help drive this process. Outside of auto plants, that has only been realized at the Toronto District School Board, with education affiliates assisted by the Labour Education Centre. For many unions faced with the ravages of the Ford agenda, climate issues have not been a top priority. Few national or provincial unions have active environment committees. While there may be individual activists who are passionate about the issue, we still have to connect this fight to the day to day reality of our members.
The labour movement in greater Toronto and across Canada must step up to this fundamental challenge. There is a genuine climate emergency, and we have to harness our skills and resources to win the political fight at every level of society, including the fall federal election. This will require activists pushing their own unions to be much more engaged in the issue, as well as forging alliances with community organizations. In the same way that we built a health and safety movement decades ago to challenge the accepted norm of workplace accidents and deaths, today we are called up on to build an equally broad workers' movement on climate justice.
On August 1, the Labour Council resolved to:
Reach out to engage every affiliate on labour's role in the fight for climate justice, including winning contract language on climate, establishing joint workplace environment committees and asking employers to climate-proof their work;
Urge every affiliate to mobilize their members to defeat the federal Conservatives and oppose the destructive climate policies of Conservative provincial governments;
Mobilize a network of activists to take the issue of climate justice to every union convention in the next two years;
Call on Labour Councils across the country to be involved in local and national efforts on climate action including actions on September 27th;
Partner with racial justice organizations to help deepen the analysis around equity and Just Transition within discussions on climate action;
Produce popular material for circulation on the theme of "We'll pay much more later";
Support the efforts of students and youth who are highlighting the need to address the climate emergency. •
Toronto & York Region Labour Council
CUPW: Climate Crisis – Climate Strike
Across the world, people are taking steps to reclaim our future and send us on a better path. It will require big changes. We honour the voices of young people, like Swedish teenager Greta Thunberg who launched climate strikes of students all over the world. Now the youth of the world are calling us to support international Climate Strike activities on September 27. Slowly, a growing number of human beings all over Mother Earth are resetting humanity where happiness, fulfillment, equality, sustainability and dignity have greater value than the desires of the rich.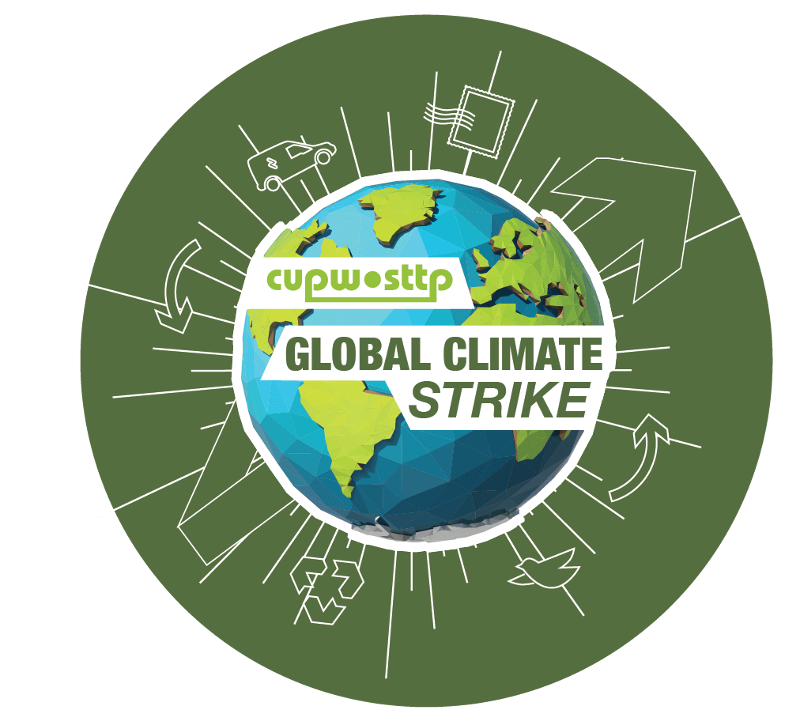 We are in crisis and face an uncertain future. Our planet is in bad shape. Climate change is changing everything we know. Postal workers now deliver under conditions of fire, hurricanes, tornados and floods. Climate scientists insist that big changes must take place immediately if we are to save our future and change the way we live and work. Why? Because we live in a destructive archaic economic system that rewards polluters. It rewards the elite with short-term profits over the long-term welfare of human beings and all living things.
The same unsustainable system that creates climate injustice denies workers rights. It generates overwork and stress. In this capitalist system based on constant growth on a finite planet, the whims of large transnational corporations receive more importance. The rest of us are little more than an economic unit or commodity.
Youth call on us all to undertake a massive action. Around the world labour movements, students and community groups will march and hold rallies to pressure decision-makers to restrict global warming to 1.5 degrees.
CUPW has been demanding a green turn with a just transition. Delivering Community Power is a vision for a modern sustainable post office that provides quality public services with good jobs in urban, rural and remote communities.
We hoped Canada Post would encourage and permit immediate workplace action. They declined. Still, the hard work of activists like you and our allies in the environmental movement has led to a process which we hope will lead to long-term sustainable initiatives at Canada Post.
Silence is no longer an option if we are to survive. CUPW is not presently in a legal strike position but there are still ways to get involved: car pool, ride a bike, take public transit, plant trees, distribute copies of Delivering Community Power to your neighbour, instruct all political candidates to do something bold on climate. With your local, show up and support local rallies called for by young people from September 20th to the 27th in your community.
Support the call of global youth on September 27th BELIEVE IT! We can create a future for people and living interconnected things. We need to change our society to one that respects workers, provides a decent workplace, and ensures a healthy Earth for future generations.
We are in a climate emergency. If we don't deal with it, who will? •
Solidarity,
Julee Sanderson
1st National Vice-President, CUPW
Dave Bleakney
2nd National Vice-President, Canadian Union of Postal Workers (CUPW)
CUPE Supports the Global Week of Climate Action
On September 18, CUPE's National Executive Board adopted a resolution supporting the Global Week of Climate Action. CUPE encourages its members to participate in the youth-led Global Week of Climate Action. Actions will be taking place in communities across the country, in collaboration with youth, environmental and other groups. Check the website for local events being organized across Canada.
Many labour organizations are supporting the Global Week of Action, including the Canadian Labour Congress, the International Trade Union Confederation, and Public Services International.
In recent years, students have mounted an increasing number of demonstrations worldwide to urge governments to take action. The week of September 20 to 27 has been selected to hold demonstrations to coincide with the United Nations climate summit, on September 23. Greta Thunberg, the Swedish student who is an inspiration of the movement, will bring her message to Canada, and attend the march in Montreal on September 27.
Demonstrators are demanding urgent and effective action to achieve the goal of emissions reduction to avoid exceeding the threshold of 1.5o C global temperature rise by 2030. More effective actions need to be taken to decrease GHG emissions. Just Transition plans also need to be put into effect, to mitigate the impacts on workers and communities. Most of the emission reduction plans that have been developed to date do not include the analysis needed for Just Transition.
The Global Week of Action marks a crucial moment, both in terms of public attention and of policy decisions. Unions know that the only way to achieve a successful and lasting global transition to environmental sustainability is to build a broad consensus and ensure that working people are part of the solution. Unions have been reaching out to policy-makers with Just Transition proposals. While we have made progress, we know there is much more work to do. •
Canadian Union of Public Employees
Unifor: Support the Global Climate Strikes on September 20
Delegates at our Constitutional Convention in August unanimously adopted a resolution supporting the Global Climate Week of Action taking place from September 20 to 27, 2019. Unifor locals are encouraged to take part in these important events.
As the planet faces some of its most pressing challenges, young people are leading the charge for their right to a future. Sixteen-year old Greta Thunberg from Sweden is inspiring a global movement for collective action on climate change, by using one of the oldest union tools: she's going on strike. Across Canada and all over the world, young people and students are expected to follow her lead later this month.
It is working people and the most vulnerable communities who will suffer most from the impact of climate change. But here's the thing: Canada has the tools to address climate change and build for support good jobs. As a union, Unifor has always fought to put working people at the heart of our climate policies to build positive change, more security for workers and a stronger economy.
Here's what you can do:
BC Teachers' Federation Supports School Strike for Climate Movement
In order to unite our voices with those of youth around the planet demanding immediate action on climate change, the British Columbia Teachers' Federation (BCTF) is expressing our enthusiastic support for the School Strike for Climate movement and the climate strikes on the world-wide days of action this September.
Click here for ideas and resources teachers can use to support students.
That Federation is urging Boards of Education to support students who wish to attend the School Climate Strikes of Sept. 20 and 27th by encouraging administrators to:
excuse student absences on both dates, and
provide administrative support to teachers planning field trips on those days
BCTF members are deeply moved by the voices and actions of youth involved in the climate strike movement. Through climate strikes, youth have clearly communicated their urgent plea for action to address the climate emergency. To acknowledge teachers' role in ensuring the planet and future generations of students are able to thrive, the BCTF supports the Youth Climate Strike on September 20 and the Earth Strike on September 27. We are honoured to show our support for youth's urgent call for action on climate change by publicly expressing our solidarity.
The effects of climate change currently manifesting themselves across our nation and around the world are only a glimpse of what lies in store unless significant action is taken. BC teachers are alarmed by the findings of Canada's Changing Climate Report, which identifies that climate warming in Canada is approximately double that of global warming. It predicts that continued global warming will contribute to increased floods, droughts, and wildfires; decreased access to freshwater; threats to marine ecosystems; loss of land along our coastlines; and further increases in green house gas emissions.
To mitigate these and other devastating impacts of climate change, we must limit global warming to 1.5°C. To achieve this goal, the Special Report on Global Warming by the Intergovernmental Panel on Climate Change and Canada's Changing Climate report call for a 50% reduction in green house gas emissions by 2030 and zero emissions by 2050. While recognizing that the impacts of global warming within our own province and nation will be catastrophic, the BCTF acknowledges that decisions taken on climate change and the use of fossil fuels disproportionately affect future generations, Indigenous peoples, people experiencing poverty, and those living outside of oil-producing nations.
Many months have passed since these recommendations were made public. Despite these warnings, little significant action has been taken. Youth in Canada and around the world are deeply alarmed by our political leaders' limited efforts to address the climate emergency. The BCTF wholeheartedly support the efforts of youth to have their voices heard on this critical issue. •
Teri Mooring
BCTF President
ITUC: Just Transition for Climate Ambition
Trade unions, social movements and climate activists across the world are embarking on an historic week of mobilisations to demand climate action, starting on 20 September. Millions of people are set to stop work, engage in workplace actions and take to the streets and put pressure on governments to commit to the ambitious measures necessary to address the climate crisis.
"People everywhere recognise that the world must act, urgently and together, to stop catastrophic global warming. We are facing a climate emergency, and governments need to take ambitious and comprehensive action. They must heed the demands of the young people who are at the forefront of the campaign for action, and they must understand what the science tells us. Time is short to keep the global temperature rise under 1.5 degrees, but the transition to a zero-carbon, zero-poverty world can be achieved," said ITUC General Secretary Sharan Burrow.
"It's a matter of political will. The economic transition must be just, to ensure that the working people who made economic development possible and whose livelihoods are on the front lines of climate change are not left alone to face the crisis. Unions everywhere are proactively reaching out to governments and employers to find climate solutions that bring everybody along. Now is the time for real and ambitious commitments," said Burrow.
Working people will be participating in climate demonstrations in unprecedented numbers. Unions in workplaces and at the sectoral, national and international levels have come out in support.
This global week of climate action comes three months after the 'Climate-Proof Our Work' day of workplace action in which workers and their unions reached out to employers in a bid to jointly build emissions-reduction into the business models of companies.
The mobilisations are intended to exert maximum pressure on the United Nations' Climate Summit on 23 September. Governments are being called upon to increase the ambition in their emissions targets, which they must review over the next six months.
"This is a wake-up call to the world. Young people have shown us the much-needed ambition, and it is our common duty to all future generations that we act decisively. Just Transition must be at the heart of tackling the climate emergency, which is already destroying livelihoods and communities and which will only worsen in the absence of decisive action," said Burrow.
Follow our live coverage here. •
International Trade Union Confederation.
More information: