The cancellation of a lecture by journalist Rania Khalek, who was invited to speak on the University of North Carolina (UNC) – Chapel Hill campus by Students for Justice in Palestine (SJP) on February 27, 2017, raises important issues of tactics and strategy within movements for social change.
The whole statement, posted on Facebook the night before, reads:
"After receiving much feedback and after careful consideration, we have decided to cancel tomorrow's event with Rania Khalek. We do not endorse nor reject her views on the Syrian civil war as they remain relatively unclear according to our members' diverse opinions of Rania's analyses. Although Rania was not going to speak about Syria, we understand the Syrian conflict is a contentious issue and the invitation was met with a lot of anger. We appreciate the concerns of those who have reached out to us, especially our Syrian supporters and believe her invitation would mistakenly imply SJP to hold such views. SJP supports liberation movements for all oppressed people and recognizes their right to self-determination."
We note: the UNC-SJP event organizers cancelled the event (which was to be on the intersection of Palestinian rights organizing and the Black Lives Matter movement) based on the speaker's views on Syria, a topic the speaker was "not going to speak about," that "remain relatively unclear" to them, out of concern that "her invitation would mistakenly imply SJP to hold such views." This means that:
No one was prepared to state what disqualified Khalek from speaking.
The event was cancelled based on assertions about her views made by others.
The cancellation was based on the notion that there is a political litmus test of views on Syria that are requisites to have a public voice in the Palestinian rights movement.
We also note that some of those who lobbied UNC-SJP to cancel the event have stated publicly that they want to destroy Khalek's reputation and livelihood. This is a coordinated smear campaign, using many of the same tactics that Palestine solidarity activists have faced from pro-Israel organizations, and with many of the same targets.
The signers of this statement hold a range of views on Syria. Some agree with Khalek; others disagree – in some cases quite vehemently. But we feel that when a group seeking justice in Palestine subjects speakers or members to a political litmus test related to their views on Syria, it inevitably leads to splits, silencing, confusion, and a serious erosion of trust. It runs contrary to the possibility of people learning from one another, changing their minds, and educating one another through their activism. Disagreements about political issues exist inside every movement coalition. They must not be made fodder for targeted vilification of activists in the movement. •
For more information, email againstblacklisting@gmail.com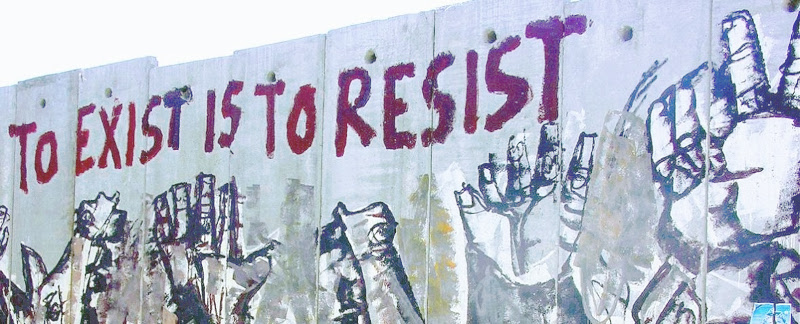 Signed by:
Nahla Abdo
Rabab Abdulhadi
As`ad AbuKhalil
Susan Abulhawa
Ali Abunimah
Suzanne Adely
Max Ajl
Sami AlBanna
Michael Albert
Louis Allday
Mark Ames
Said Arikat
for a full list of signatories and the website: sites.google.com/view/vsblacklisting.