Say "No" to a Second Extradition for Hassan Diab
The following letter has been delivered to Prime Minister Trudeau. Signed by 116 academics, lawyers, faith leaders, journalists and activists, and 24 organizations, the letter was written by Michelle Weinroth, and supported by Just Peace Advocates.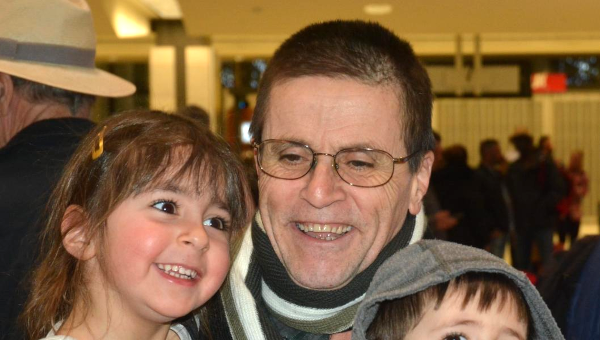 The Right Honourable Justin Trudeau
Office of the Prime Minister of Canada
80 Wellington Street
Ottawa, ON
K1A 0A2
Dear Prime Minister Trudeau:
A second extradition request from France may or may not be forthcoming for Hassan Diab. If and when that request arrives on Canada's shores, it will be in the form of a Record of the Case based on a guilty verdict arising from a sham trial, one held in a French court of no record.
A trial that lasts 3 weeks, and for which the verdict and its lengthy (31-page) justification are presented after a mere 24 hours, cannot be a deliberative process, but a "confirmatory hearing." Clearly, the guilty verdict was predetermined. France's 2023 Copernic trial was a travesty of justice.
Driven by political pressure to scapegoat an innocent man, the Copernic trial was bereft of official transcripts. Digital recording of the event was strictly forbidden. Whether testifying under oath or not, witnesses could lie with impunity since perjury in France is practically never punished. The civil parties and the prosecutors were allowed to vilify the accused, filibuster, and steal the defense's speaking time. The presiding judge ignored the alibi, and prosecutors suppressed vital exculpatory evidence. The entire process was beyond scandalous.
The incriminating story, which French prosecutors touted throughout the trial, was a variation on a narrative France presented in 2008 to Canadian extradition authorities when Dr. Diab was first sought. In 2011, extradition judge Robert Maranger deemed France's story indefensible. Teeming with contradictions, errors, and conjectures, France's submission was not only confounding, it rested on unsourced and unsworn intelligence, unfit in a Canadian court. Working in collaboration with France, Canada's extradition team, known as the International Assistance Group (IAG), was compelled to cast it aside, such was its shoddiness and illegitimacy.
But in 2023, French prosecutors brazenly resurrected the very tale they had presented to Canada in 2008 and which Justice Robert Maranger had repudiated in 2011. In short, that which Canada rejected more than a decade ago became France's basis for sentencing Hassan Diab to life in prison in 2023.
With the aid of foreign intelligence, French authorities scripted a fictional scenario, wrought of unsubstantiated incriminatory claims and a spurious theory of a "smoking gun" (a faded facsimile of a likely doctored-up passport, and for which there is no original) in order to deal the harshest blow to our most innocent fellow citizen.
But not all in France have stooped so low. Two honourable French investigative magistrates spoke truth to power. Steadfastly, courageously, and against external pressure, they declared (both in 2018 and in 2023), after more than three years of scrupulous inquiry, that there was no evidence to bring Dr. Diab to trial, let alone convict him. A powerful alibi and exculpatory fingerprint proof had rendered void all allegations against this long-suffering man.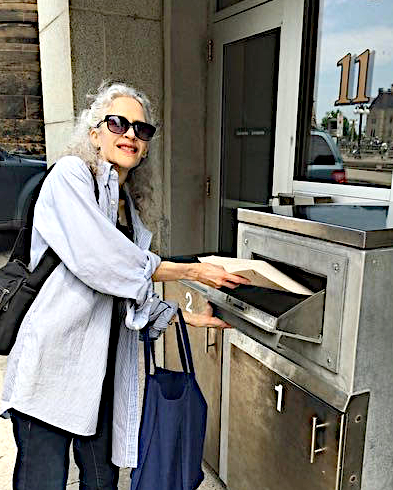 Mr. Trudeau, your remarks regarding the case of Hassan Diab – that Canada will always stand up for its citizens – yields hope and the possibility that your words signal a salutary change in the Extradition Act – a defective law that is largely responsible for Dr. Diab's disgraceful extradition to France in 2014. Such a change in the Act would, among other things, guarantee transparency by prohibiting the suppression of exculpatory material and by disqualifying, from the start, extradition requests that submit unsourced and unsworn intelligence as evidence. This would save innocent lives from the torment of wrongful surrender to a foreign state and wrongful conviction in a foreign court. This would mean that Hassan Diab's horrific ordeal would never, as you put it (5:00-5:15), happen again.
However for the 1999 Extradition Act to be truly transformed, this unjust Canadian law will require a powerful catalyst: it will need your intervention in the Diab Affair. You must set the precedent and say NO to a second extradition for this innocent Canadian citizen who has already paid heavily for a crime he did not commit.
Canadians from coast to coast are urging you to do the right thing and to do it now! Should you fail to act forthwith to save Dr. Diab from the ultimate nightmare, your unconscionable lapse will be burned in the memory of countless voters. •
To see the complete list of signers, see Just Peace Advocates website.