Freedom for Boris Kagarlitsky:
Solidarity with Antiwar Activists
On July 25, renowned Russian intellectual and socialist activist Boris Kagarlitsky was detained by the Federal Security Service (FSB) of the Russian state, accused of "justifying terrorism." He was then immediately transported to the city of Syktyvkar, 1300 kilometers from Moscow. There, in a closed hearing and without his lawyer present, a court ordered he be detained until his trial in late September, when he faces the possibility of up to seven years in prison. Kagarlitsky is a professor at the Moscow Higher School for Social and Economic Sciences, and a founder of the Institute for Globalization Studies and Social Movements. His books include Empire of the Periphery: Russia and the World System, From Empires to Imperialism, and Russia Under Yeltsin And Putin: Neoliberal Autocracy, among others.
These charges relate specifically to Kagarlitsky's public post made on Telegram (October 8, 2022), after the bombing of the Crimea bridge and its potential military implications. Substantively, however, the charges are politically motivated. Kagarlitsky has been one of the most outspoken opponents of Russian President Vladimir Putin and of the military intervention in Ukraine, including through the online media site Worker Correspondent (Rabkor), which he edits. A broader campaign in Russia is being waged to clamp down on anti-war dissidents.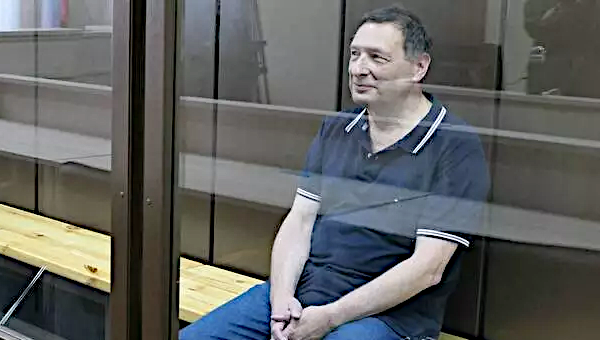 The arrest and detention of Kagarlitsky has taken place within the context of repressive campaigns waged by the governing regimes in both Russia and Ukraine against anti-war and socialist critics of each regime. These include the jailing, exiling, and persecuting of peace activists, socialists, left political activists and intellectuals, gay rights activists, and socialist political parties.
Socialist Project joins other antiwar and socialist movements in expressing our solidarity with Boris Kagarlitsky and demanding his immediate release from prison. As well, we call for the release and the return of full political freedoms of all those detained for political reasons and antiwar activism in both Ukraine and Russia.
The Russian-based Kagarlitsky Solidarity Committee has launched a petition demanding his release and is calling for an international day of action on September 16 outside Russian consulates and embassies in solidarity with Kagarlitsky. The petition can be found at freeboris.info. •
Letter From Prison: "The night is long that never finds the day"
Boris Kagarlitsky, an internationally renowned scholar and political activist, was arrested on July 25 by the Russian Federal Security Service. Despite his lifelong anti-terrorism stance, he is accused of "justifying terrorism" based on a blog post about the Russia-Ukraine war. He is being held until September 24 and may face a seven-year prison term upon trial. An international campaign is demanding his release from prison and rallying to support the Russian movement against the Ukraine war. After his detention, activists managed to talk to Kagarlitsky. He gave them a letter, which he asked them to make publicly available to his supporters and friends. The full text of the letter (in Russian) was broadcast via Rabkor's telegram channel on August 16th.
Letter From Prison
This is not the first time in my life. I was locked up under Brezhnev, and beaten and threatened with death under Yeltsin. And now it's the second arrest under Putin. Those in power change, but the tradition of putting political opponents behind bars, alas, remains. However, the willingness of many people to make sacrifices for their beliefs, for freedom, and social rights remains unchanged.
I think that the current arrest can be considered a recognition of the political significance of my statements. Of course, I would have preferred to be recognized in a somewhat different form, but all in good time. In the 40-odd years since my first arrest, I have learned to be patient and to realize how fickle political fortune in Russia is.
The weather is not bad in the Komi Republic, where I now find myself by the will of fate and the FSB investigators, and everything in the prison is not too badly organized. So, I am fine. Unfortunately, I'm not yet allowed to use the books I brought with me. They're being checked for extremism. I hope the censors will broaden their horizons in the process of studying them. One book is about the situation of modern universities, and it was written by Sergei Zuev, the former rector of Shaninka [Moscow School for the Social and Economic Sciences], who was also imprisoned. The other is about the history of the Second World War.
I am allowed to receive letters. There are a lot of them. And it is possible to reply to them. In this sense, it is easier to be locked up now than it was under Brezhnev.
Food is also much better. There is a stall where it's possible to put money on my account. The list of items in the stall is no worse than in some delivery stores [take-out restaurants]. The prices are higher, though. One can even order lunch in the prison cafe. The menu is quite good! However, there is no microwave to heat up the food.
All in all, one can live. The only question is how long it will last. But it's not just my problem. Millions of people all over the country are thinking the same thing. We share the same fate, no matter where we are or what conditions we're in.
It is difficult to understand from watching the TV set in the cell what is really going on. But they will tell us the important news anyway. I remember how in 1982, in Lefortovo prison, every day we waited with interest for the Pravda newspaper, in a mourning frame, to be placed through the tray-slot of the cell.
The experience of the past years, it would seem, does not inspire much optimism. But historical experience as a whole is much richer and provides much more grounds for positive expectations. Remember what Shakespeare wrote in Macbeth … "The night is long that never finds the day."
— Boris Kagarlitsky
P.S. Many thanks to all those who have expressed solidarity with me, to those who demand my release, who write letters to prison. Of course, it is necessary to seek the release of all political prisoners. Sooner or later, it will happen. And for some reason, I think sooner rather than later. •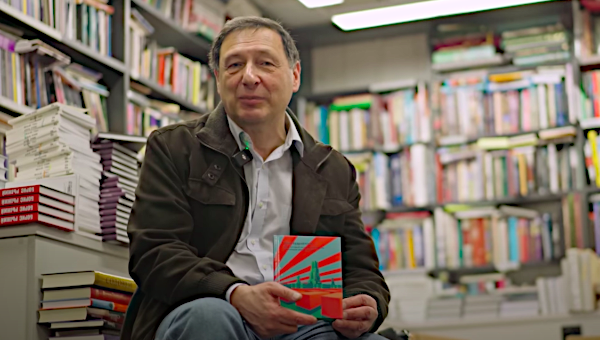 Source: Originally published by Z. Translation provided by Sergey Voronin and Alexandria Shaner.