Canada Must Take Action Following Israel's Assault on Jenin
Israeli forces have "pulled out" of their recent incursion into the Jenin refugee camp in the West Bank, leaving at least 12 Palestinians dead, including 5 teenagers, as well as one Israeli soldier (possibly by friendly fire). In the process, they attacked the Jenin hospital, blocked ambulances from reaching the injured, ripped up roads, destroyed electricity and water infrastructure, and shot at journalists. Thousands of residents fled from their homes as a result, in what has been called the biggest Israeli incursion in the West Bank in 20 years.
While Canada took the welcome – albeit minimal – steps last week of condemning recent settler violence against Palestinians, and expressing "concern" over Israel's approval of 5,700 new settler units, it has been silent on the Israeli military's attacks on Palestinians in Jenin. This is despite having condemned the car ramming attack by a young Palestinian man on Israelis in Tel Aviv on Tuesday, a tragically predictable response to Israel's violent apartheid rule over Palestinians including its recent assault on Jenin.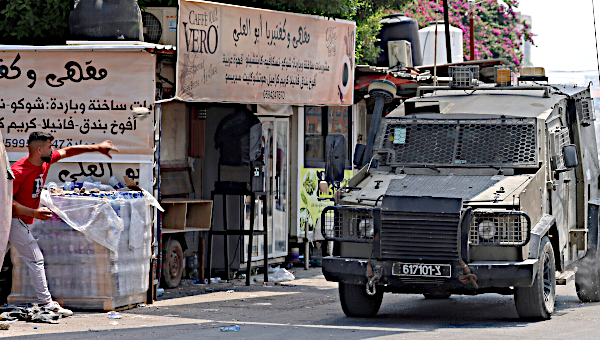 Enough!
Following the attack on the refugee camp, NDP Foreign Affairs Critic Heather McPherson valiantly tweeted, "Enough! Enough of the violence, occupation, extremism. A brutal and illegal attack on an occupied refugee camp. Tear gas in hospitals, shooting at journalists. Now retaliatory terror attacks on civilians. Where is Canada? Words are not enough @melaniejoly." And yet neither Mélanie Joly, nor Justin Trudeau, nor Global Affairs Canada have made a peep about Jenin.
One reason might be that Canada is directly complicit in crimes committed by the Israeli military, because it helps to arm it. As Kelsey Gallagh of Project Ploughshares has noted, "Canada continues to arm Israel at historically significant levels, despite the Israeli government's utter disregard for the protection of civilians." He notes further that state parties to the Arms Trade Treaty (ATT), including Canada, are prohibited from arming states that practice apartheid, as defined under international law.
Another reason might be that according to certain Western governments, Israel's Jenin operation can be excused because Israel has the right to defend itself.
To be clear, the Trudeau government has not made this argument in relation to the Jenin assault, though Trudeau himself has, on numerous occasions, affirmed that Canada supports Israel's right to "defend itself" against the Palestinians under its rule.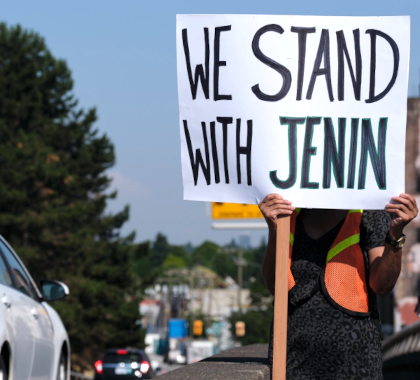 By contrast, never once has Trudeau, or the Canadian government for that matter, extended this same right to Palestinians living under more than 50 years of military occupation and 75 years of settler-colonialism and apartheid. This is despite United Nations resolution 37/43, dated December 3, 1982, which affirms "the legitimacy of the struggle of peoples for independence, territorial integrity, national unity and liberation from colonial and foreign domination and foreign occupation by all available means, including armed struggle." He certainly supports such a right for Ukraine against Russia. Why the double standard for Palestinians?
Whatever the reasons for Canada's silence, what's clear is that words – if we can even get those – are not nearly enough at this point. It's time for Canada to take concrete action and stop its complicity in Israeli occupation, settler-colonialism and apartheid. Banning arms sales would be a good place to start. •
This article first published on the IJV Canada website.