Socialist Activist, Ecologist: The Wayne Roberts We Knew
The tributes that have been made to Wayne Roberts (born 30 September 1944) for his work as a food-policy leader and activist are well known and continue to be made after his untimely death on January 20th, 2021. There is no question that "this kid from Scarberia," as he described himself, played a highly respected role as an environmentalist, writer, speaker, professor, food-policy leader, and teacher of "food actionism skills." His unique talents as a mentor, popularizer, writer, and inspirer of anti-corporate food visions were widely acknowledged.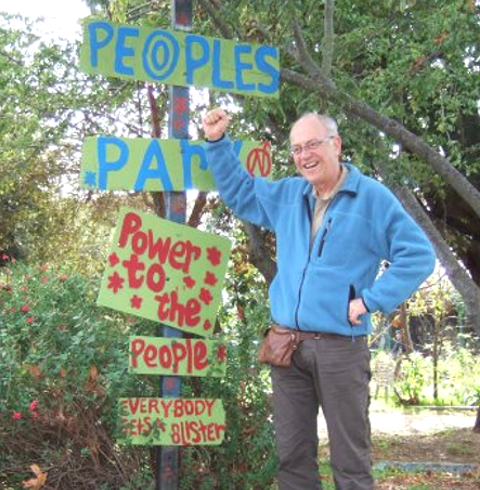 We worked with Wayne in the 1960s, 70s, and the 80s. We were fellow comrades of his in the League for Socialist Action (LSA), the Young Socialists (YS), and starting in the early 1970s, the Socialist League, which was also often referred to as the Forward Group, after its paper. Wayne was its editor during most of its existence, starting with its second issue in 1974 and continuing well into the mid-1980s. These movements were identified by the public at large as associated with the views of Leon Trotsky.
Wayne's interest in the Trotskyist movement followed his attendance on a Woodrow Wilson scholarship to obtain his Masters in Berkeley, California. Berkeley was the epicenter of the youth-and-student radicalization on the US west coast that swept through the world, starting in the mid-1960s. Wayne had met our US comrades there in the Young Socialist Alliance before coming back to Toronto, where he quickly found himself comfortable with the LSA and YS despite being raised by parents who had deep roots in the Stalinized Communist Party – a background shared by several other comrades.
Vision of a Better World
Wayne's personal skills became apparent to all who met him – his affable nature, his independent thinking and creative insights, his engaging manner, his openness to new comrades, his role as a mentor, his writing skills, the ease with which he reduced complex issues to their understandable essence, and his ability to disarmingly charm even our political opponents. And not to be overlooked, his determination and energy. Wayne never spoke down to anybody and used plain language. He was a "people person" and always tied the solutions of everyday problems to a vision of a better (read 'socialist') world.
In 1972-73, Wayne joined 35 other comrades, including veteran revolutionary Ross Dowson (1917 – 2002), in Toronto in first forming the Labour Party Tendency (LPT) within the LSA, which had entered into a period of crisis and, later, in establishing the Socialist League. This occurred after the LSA, under political pressure emanating from its international affiliates, it was forced to abandon its historic unconditional (combined with critical) support of the NDP as Canada's labour party and the political touchstone of working-class politics – formulations which had previously been the movement's policy, taken from the writings of Ross Dowson when he was leader of the League for Socialist Action/La Ligue Socialiste Ouvriere.
Wayne was part of the backbone of the Ontario Left Caucus in the ONDP, which we promoted and helped organize. Wayne played a critical role in organizing an activist two-day conference of close to 250 New Democrats in Toronto in 1975 and played a critical role in maintaining the conference as an annual event for more than a decade until the Forward Group started to put its energy into, among other things, publishing the Left Caucus Bulletin. This is what Wayne wrote about the 1975 NDP regional conference:
"The initiation and direction of the Conference was marked by activist rank and file control and participation in everything from attendance to chairing sessions. The conference was an important example of how the NDP can serve as a focus for diverse groups involved in struggle against the governments' attacks on social services, minorities and working people as a whole" (Forward, mid-April 1975).
Our long-term non-split fraction work in the NDP enabled us to address the broad sectors of the most politically advanced workers in Canada with our program and vision. This was apparent when the Left Caucus won almost 40 per cent of the delegates' votes at the 1983 NDP federal convention for a socialist manifesto co-written by Wayne.
The other major political difference Wayne and the LPT comrades had with the LSA in its dying days was over the LSA's condemnation of the nationalist framework advanced in the Waffle Manifesto and its calls for an industrial strategy under public ownership, nationalization of runaway US corporations, and an independent foreign policy. This is what he wrote in 1973:
"My study leads me to the following conclusions: that the Canadian ruling class as a whole is integrated with the American bourgeoisie; that the Canadian state mirrors that relationship; that arising from the objective and subjective ramifications of American imperialism in Canada, we may expect the radicalization to reflect sentiments of a nationalist character with an anti-imperialist edge to it; that the task of the vanguard is to validate the widespread perceptions of the Canadian people that Canada is integrated into the American empire, thereupon to lead those perceptions forward to socialism and internationalism" (Discussion Bulletin 30, Feb. 1973).
Wayne's role was the most important position in the Forward Group. As editor of Forward, he steered the daily political direction of our group and was a strong presence and had numerous contacts on local issues. He was able to help win broad support for the political work of such a modestly-sized group, and therefore, reflected the scientific principle of praxis or testing his ideas with each significant experience.
Clear-Eyed Optimism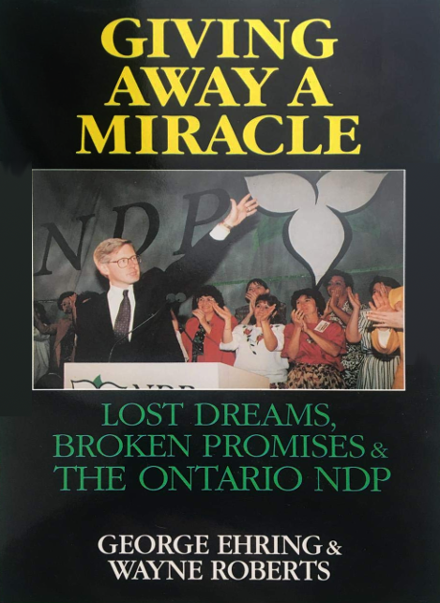 Throughout this time, Wayne tried to meet each personal and political challenge in his life with a sense of clear-eyed optimism and a good joke or unusual insight. His oral histories of workers in different professions were featured on the CBC Gzowski show. His classes when he taught at Hamilton's McMaster University's Labour Studies Department, until it was closed, were popular with students, as were his classes subsequently at University of Western Ontario, University of Toronto, and CLC's labour college. Several unions tasked him to frame their publications or manuals. And he aced a Ph.D. in history from the University of Toronto in 1978 without skipping a beat. At the same time, he was a loving father and loyal companion.
When you met Wayne, he generated a familiarity with a smile and a nudge or embrace that made you feel you knew him your whole life. But there were periods when Wayne was insecure, especially in his employment, and like all of us, experienced ups and downs in his life. Somehow, he always managed to pull through but usually by hustling for temporary jobs, which meant being under pressure and at a cost. There were sharp periods of realignment in his life and in his chosen roles, which reflected a complex personality shaped by less visible dimensions, including occasions of despair and suffering.
The Wayne we knew, as a friend, a leading comrade, an educator, a mentor to younger comrades, a writer, and a revolutionary socialist thinker for more than 20 years, dedicated his life to building an organization that inherited the visions of Marx, Engels, Lenin, and Trotsky – collective ownership and democratic control of society's productive wealth.
Looking back, we see that the kernel of Wayne's efforts in his later life to fight the corporate and food agricultural monopolies sprouted early. In an article he wrote 46 years ago, after several revelations that putrid and diseased meats had been sold in massive amounts with the complicity of big business, government, and organized crime, Wayne concluded:
"These cases illustrate the lengths that capitalism will go for the sake of profits. Their system threatens to degrade and destroy us all. Indeed, so ominous is the present and the future that capitalism holds out for humanity that this generation will have to look to socialism and a workers' society" (Forward, June 1975).
This is the Wayne we knew. This is the Wayne we mourn. •