Socialist Media Politics, Digital Capitalism and Media Imperialism /w Tanner Mirrlees
On Socialist Media Politics, Digital Capitalism and Media Imperialism Listen to interview: Your browser does not support the audio element. Created and hosted by Peter Bloom, "Another World is Podable" is … Watch video »
On Socialist Media Politics, Digital Capitalism and Media Imperialism
Created and hosted by Peter Bloom, "Another World is Podable" is a podcast that explores the most radical social experiments and ideas today. Episode 23 is a discussion with Tanner Mirrlees about his coming of age as a socialist at the "end of history," the current work of the Socialist Project, US media imperialism in the digital age, and the limits and possibilities of socialist politics on social media platforms.
Topic Schedule:
0:00-24:00 minutes: On coming of age as a socialist "at the end of history"
24:00-40:00 minutes: On the history and work of the Socialist Project
40:00-57:00: On Left politics and communications technologies, from Gutenberg to "BreadTube"
57:00-1:14: On US Empire and communications: digital media imperialism, Hollywood militainment, and "fake news"
1:14-1:18: On digital media "ecology" studies, from content to infrastructure
1:18-1:42: On the limits and possibilities of social media platforms for socialist politics
* Please note GM closed down auto assembly at the Oshawa plant and plans to convert some of the old facility into a test track for autonomous vehicles. Green Jobs Oshawa continues to campaign for the public ownership and reconfiguration of the plant for socially and ecologically sustainable manufacturing, and is linking this campaign to broader national and international struggles. Learn more about Green Jobs Oshawa here: greenjobsoshawa.ca and here: Take the Plant, Save the Planet.
Tanner Mirrlees is the author of "Socialists on Social Media Platforms: Communicating Within and Against Digital Capitalism" (forthcoming in Beyond Digital Capitalism: Socialist Register 2021, edited by Leo Panitch and Greg Albo). He is also the author of Hearts and Mines: The US Empire's Cultural Industry (UBC Press, 2016), co-author of EdTech Inc.: Selling, Automating and Globalizing Higher Education in the Digital Age (Routledge, 2019), and co-editor of Media Imperialism: Continuity and Change (Rowman & Littlefield, 2019).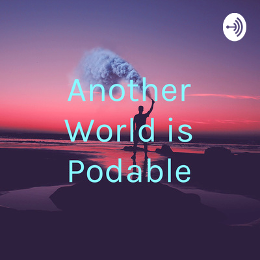 Peter Bloom is a Professor of Management at the University of Essex. His research critically explores the radical possibilities of technology for redefining and transforming contemporary work and society. His books include Authoritarian Capitalism in the Age of Globalization (Edward Elgar Press), Beyond Power and Resistance: Politics at the Radical Limits (Rowman and Littlefield International, November 2016), The Ethics of Neoliberalism: The Business of Making Capitalism Moral (Routledge, 2017), The Bad Faith in the Free Market: The Radical Promise of Existential Freedom (Palgrave Macmillan, 2018), and The CEO Society: How the Cult of Corporate Leadership Transform Our World co-written Carl Rhodes (Zed Books).
Recorded in late July 2020.