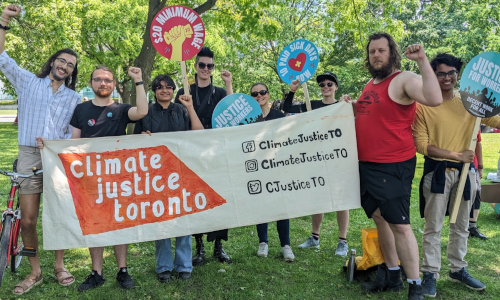 Underpaid? Overworked? Unsafe on the job? Do you hate your job and want it to be better?
You have power at work.
This fall, learn the basics of labour organizing over 4 sessions with Climate Justice Toronto and People's Labour Project. We'll discuss – and practice – how to talk to your co-workers about workplace issues, plan a union drive, and take on management to win better wages and the dignified working conditions that everyone deserves.
Your Power at Work is a series of 4 biweekly workshops, every other Sunday from 1-3pm. Join us and put your power to work on the following dates: October 8, October 22, November 5, November 19.