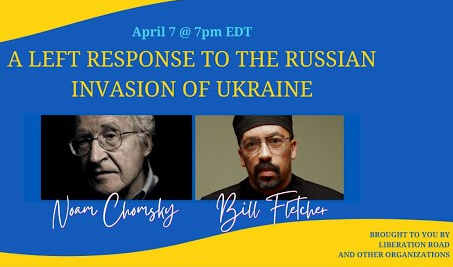 Internationally respected linguist and analyst Noam Chomsky and well-known socialist Bill Fletcher, Jr. will be discussing the roots of Russian aggression in Ukraine, the background to the conflict, the US role, and how the Left can respond.
This will be live-streamed on YouTube.
Organized by Liberation Road, and endorsed by 15 other organizations.