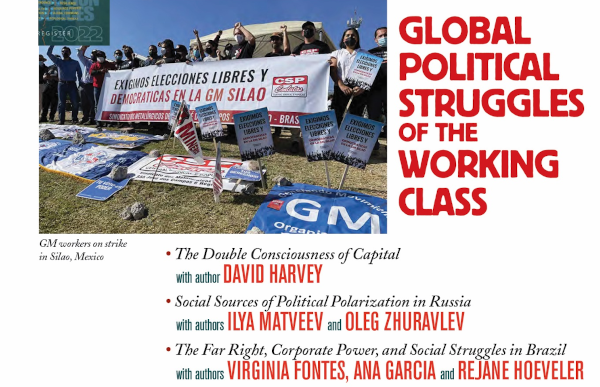 David Harvey: The Double Consciousness of Capital
Ilya Matveev, and Oleg Zhuravlev: Social Sources of Political Polariztion in Russia
Virgina Fontes, Ana Garcia, and Rejane Hoeveler: The Far Right, Corporate Power, Social Struggle in Brazil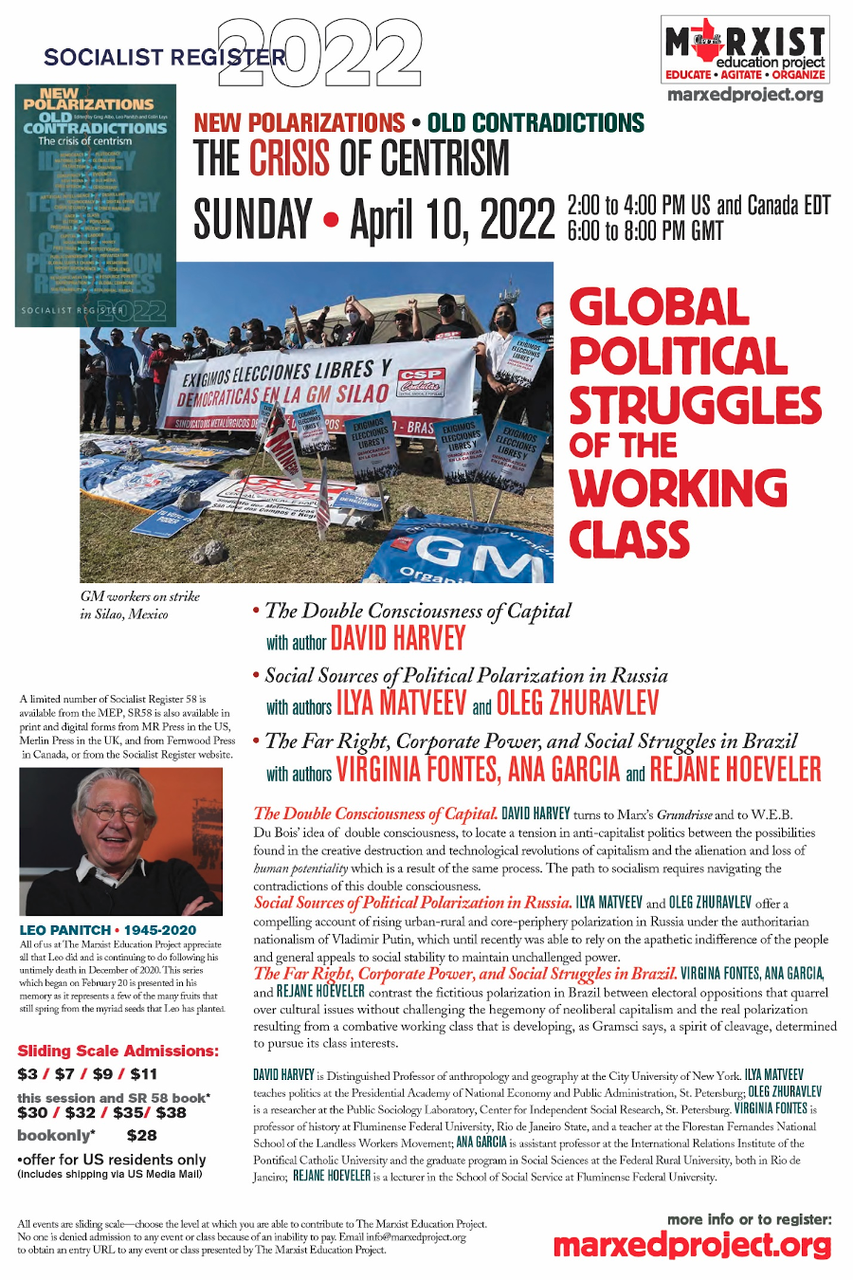 DAVID HARVEY is Distinguished Professor of anthropology and geography at the City University of New York.
ILYA MATVEEV teaches politics at the Presidential Academy of National Economy and Public Administration, St. Petersburg;
OLEG ZHURAVLEV is a researcher at the Public Sociology Laboratory, Center for Independent Social Research, St. Petersburg.
VIRGINIA FONTES is professor of history at Fluminense Federal University, Rio de Janeiro State, and a teacher at the Florestan Fernandes National School of the Landless Workers Movement;
ANA GARCIA is assistant professor at the International Relations Institute of the Pontifical Catholic University and the graduate program in Social Sciences at the Federal Rural University, both in Rio de Janeiro;
REJANE HOEVELER is a lecturer in the School of Social Service at Fluminense Federal University.