EcoSocialist Alliance Challenges the G7
Wednesday, June 9, 2021 / 2:00 pm
EDT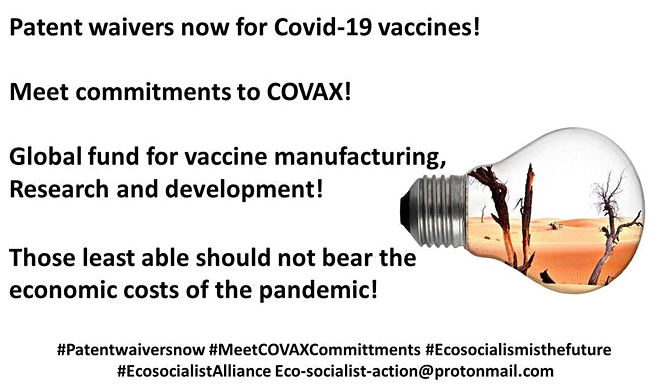 Speakers from Green Left, Left Unity, ACR and WIN with others invited. This is discussion around the G7 meeting in Cornwall and how we as ecosocialists can present a real alternative.
Canada, France, Germany, Italy, Japan, the UK and the US) have a great part of the immense wealth of the richest countries in the world in 2021. This wealth is more than sufficient to provide for the needs for food, water, health, housing and education of the global population. We face multiple interlinked and inseparable crises. Climate, environment, mass extinctions, emergent infectious diseases and economic. Oligarchic ownership of industry and the transnational corporations are key contributors to environmental degradation and to emergent infectious diseases crises. They are inimical and a core barrier to the urgent measures needed to address the nested crises we face.
The world and its population need system change, a just ecosocialist transition from the unsustainable chaos of neoliberal capitalism. The working class and the poor must not carry the cost.