Book launch: Hearts and Mines: The US Empire's Culture Industry 
Thursday, October 20, 2016 / 7:00 pm

-

10:00 pm

EDT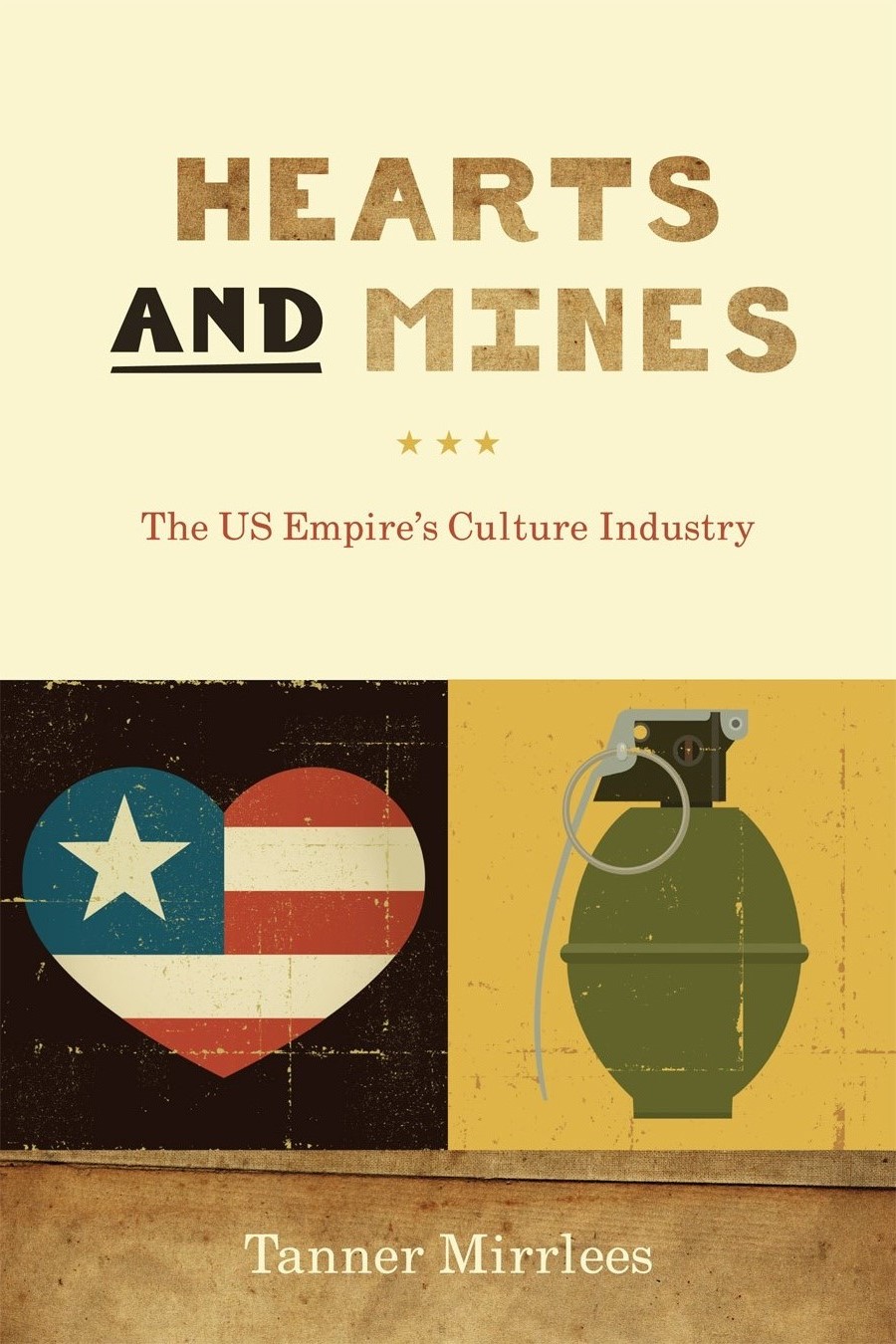 * Tanner Mirrlees, Assistant Professor of Communication and Digital Media Studies, University of Ontario Institute of Technology, and
* Scott Forsyth, Associate Professor of Cinema & Media Arts, York University.
From Katy Perry training alongside US Marines in a music video, to the global box-office mastery of the US military-supported Transformers franchise, it's clear that the US national security state is a dominant force in global media culture. How and why is this so?
Please join us for a discussion about the production, profit and  power of US Empires culture industry — a nexus between the US state and globalizing media firms and the source of entertainments that promote US Empire as a way of life around the world.
Refreshments will be served. All are welcome. Free.
The event is co-sponsored by the Centre for Social Justice, the Global Labour Research Centre, the Socialist Project, and Union for Democratic Communication