Authoritarian Drift: Turkey After the Elections
Thursday, July 19, 2018 / 7:00 pm

-

9:00 pm

EDT

Free/PWYC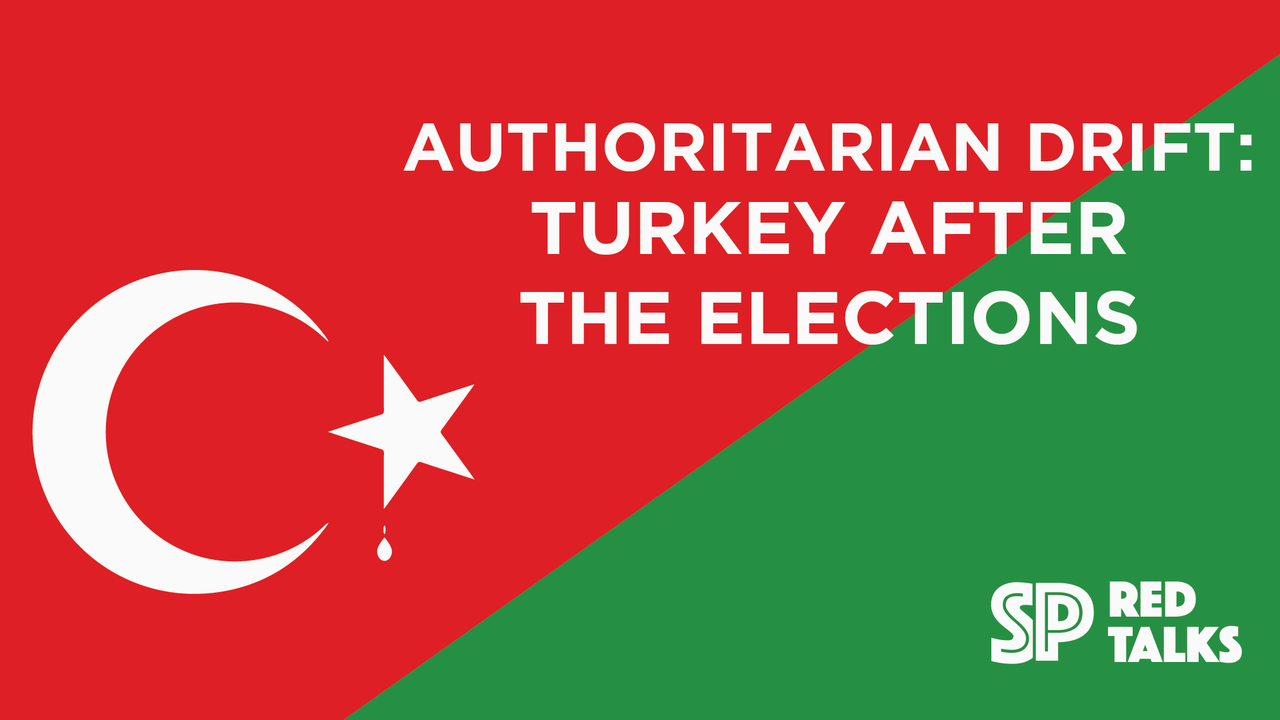 Turkish President, Recep Tayyip Erdoğan, entrenched his increasingly authoritarian power in a snap election on June 24th, winning a majority government in alliance with the neo-fascist Nationalist Movement Party (Milliyetçi Hareket Partisi, MHP). The election, marred by repression and irregularities, was held amid a State of Emergency that has seen the unprecedented jailing of journalists, scholars, and political opposition. Nevertheless, the pro-Kurdish, radical left People's Democratic Party (Halkların Demokratik Partisi, HDP) won enough seats to enter parliament, despite widespread repression and exile, which includes the HDP's presidential candidate, Selahattin Demirtaş

, who has been a political prisoner for 20 months. What does the election mean for the Turkish people and the Kurdish resistance movements? How does 

Erdoğan's increasing authoritarianism, including the alliance with a fascist party, relate to the international resurgence of the radical right? What can the HDP, the resistance movements, and international allies do in these rapidly changing conditions? Join us for a RedTalks for answers to these questions!

Moderator

Paul Gray is a professor in the Department of Labour Studies at Brock University, and the editor of the new book, From the Streets to the State: Changing the World By Taking Power.

Speakers

Erdem Yörük is a professor at Koç University and a member of the People's Democratic Party (Halkların Demokratik Partisi, HDP). His work focuses on Turkish politics, social movements, and the welfare state.

Elif Genc is a graduate student at the New School for Social Research. Her research includes the history of Kurdish resistance and revolutionary women's movements.

Baris Karaagac is a professor at Trent University. His work addresses Turkish political economy and foreign policy, authoritarianism, and the history of the Middle East.