The World Turned Upside Down: Launching SR 2019
Monday, February 4, 2019 / 6:30 pm

-

10:00 pm

EST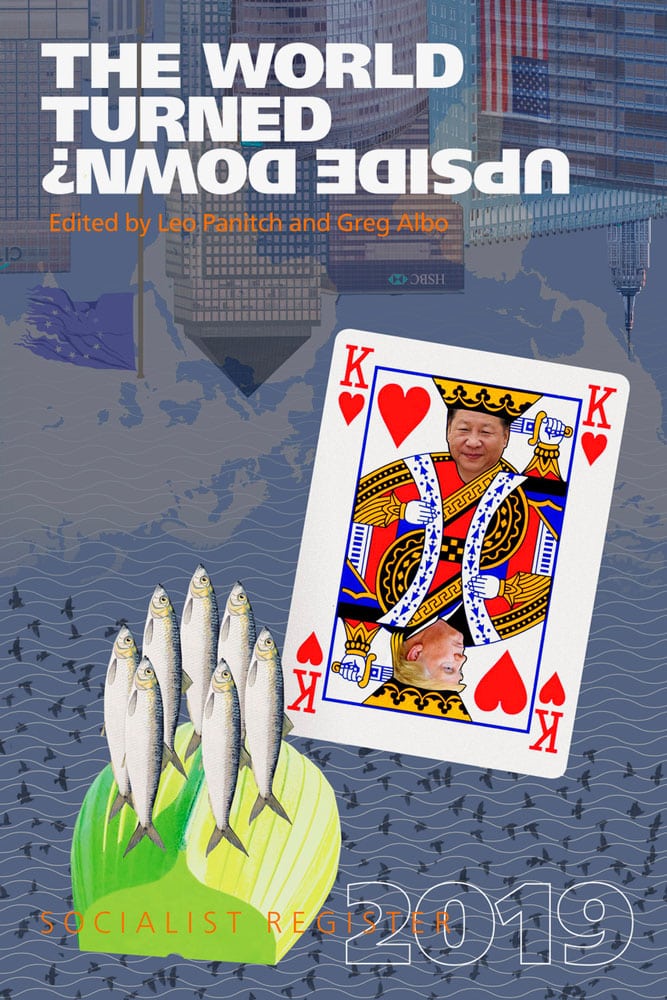 Join us for the launch of Socialist Register 2019: The World Turned Upside Down.
Featuring presentations by Nicole Aschoff ("American's tipping point? Between Trumpism and a new left"), Leo Panitch and Sam Gindin ("Trumping the Empire), and Colin Leys ("Corbyn and Brexit Britain: Is there a way forward for the left?").
Moderated by Greg Albo.
SR 2019 poses two overarching questions for the new period opened by the Trump election and the continued growth of right-wing nationalisms. Is there an unwinding of neoliberal globalization taking place, or will globalization continue to deepen, but still deny the free cross-border movement of labor? Would such an unwinding entail an overall shift in power and accumulation to specific regions of the Global South that might overturn the current world order and foster the disintegration of the varied regional blocs that have formed?
Sponsored by: York University Book Store, Brunswick Books, Socialist Project, Centre for Social Justice and Socialist Register.
facebook.com/events/2007698415973523
Dinner is available and reservations guarantee seating: lula.ca
SR Subscriptions available at: socialistregister.com/index.php/srv/about/subscriptions.