Reaping the Whirlwind /w Ursula Huws
Sunday, January 31, 2021 / 1:30 pm

-

2:30 pm

EST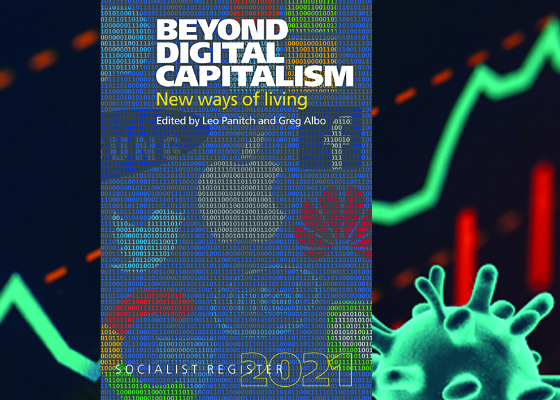 First session of Socialist Register 2021: Beyond Digital Capitalism: New Ways of Living
An introduction to this year's book with Greg Albo & Stephen Maher (in memory of Leo Panitch).
Followed by "Reaping the Whirlwind: Digitalization, Restructuring, and Mobilization in the Covid Crisis."
Ursula Huws' essay addresses the changes sweeping through global labor markets during the coronavirus pandemic, looking in particular at the concentration of capital and expansion of market share by global corporations, bringing with it the digital management of supply chains and an exponential growth in algorithmic control and surveillance of workers. Pandemic lockdown conditions have exposed very clearly the polarizations in the workforce between 'fixed' workers, physically isolated in their homes but closely monitored via their computers, working virtually, and the precariously employed mobile ('footloose') workers, disproportionately made up of black and migrant workers, equally closely monitored, who deliver the physical goods and services the home-bound need to survive and care for their bodily needs when they become sick, at great personal risk.
All events are sliding scale. No one is denied admission for inability to pay. If you would like to attend the event but are unable to contribute at this time, please write info@marxedproject.org to obtain the URL of the zoom link for this talk or other events or classes you would like to participate in.
Socialist Register 2021: Beyond Digital Capitalism series. PDF poster