LPSSE launch: Capitalism, Colonialism, Canada
Friday, January 13 / 7:00 pm

-

9:30 pm

EST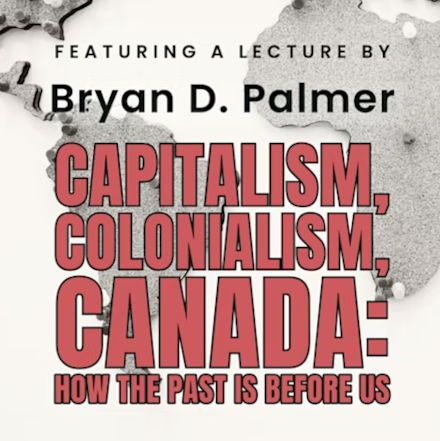 Curious about socialism? Interested in a discussion of whether it is really possible and a sober look at the problems it will face? Wondering why socialists put so much emphasis on the working class?
In these uncertain and dangerous times, The Leo Panitch School for Socialist Education (LPSSE) is a space to listen, discuss and challenge the contemporary relevance of socialism. The school will provide an introduction to socialism, as well as a variety of courses and events that seek to expand on key aspects of socialist thought and practice. It will be a gathering place for both those already sympathetic to socialism but looking to learn more, and those new to socialist ideas and full of questions.
As such, we are thrilled to officially announce the launch of the school at a very special event on January 13 2023, 7pm (EST). Featured will be an introduction of the school and a guest lecture by Bryan D. Palmer, Professor Emeritus at Trent University, on the topic of "Capitalism, Colonialism, and Canada: How the past is before us."
Leo Panitch was a highly influential international thinker, a much-loved and respected teacher, and an especially effective and sought-after public intellectual. The school is both a tribute to him and a response, in these most turbulent of times, to a new interest in socialism. Inspired by Leo's ideas and commitment, the school will host annual lectures with prominent domestic and international speakers and run classes to develop and spread socialist ideas.
Following the talk will be a time for friendly discussion and conversation. Light refreshments will be available for all those in attendance.