Hospital Emergency Town Hall Meetings in Ontario
Monday, November 21, 2022 / 7:00 pm

-

Thursday, December 1, 2022 / 9:00 pm

EST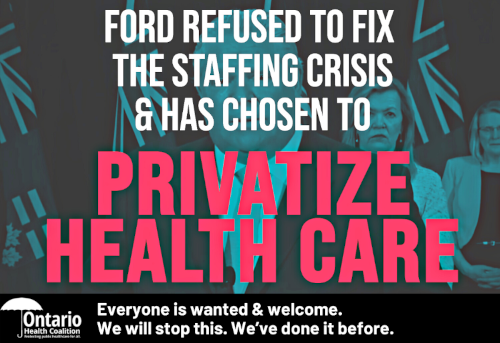 All across Ontario people have banded together for a century or more to build up our local public hospitals. Many have volunteered, fundraised and donated from their pay cheques because these are vital services for our communities. The Ford government's plan would dismantle our local public hospitals, taking the profitable services out to for-profit corporations, robbing them of desperately needed staff and funding.
We must force the Ford government to address the crisis and take urgent action to support our local PUBLIC hospitals.
We CAN do this, but everyone needs to help to make it happen. For complete list of Zoom meetings, see OHC website.