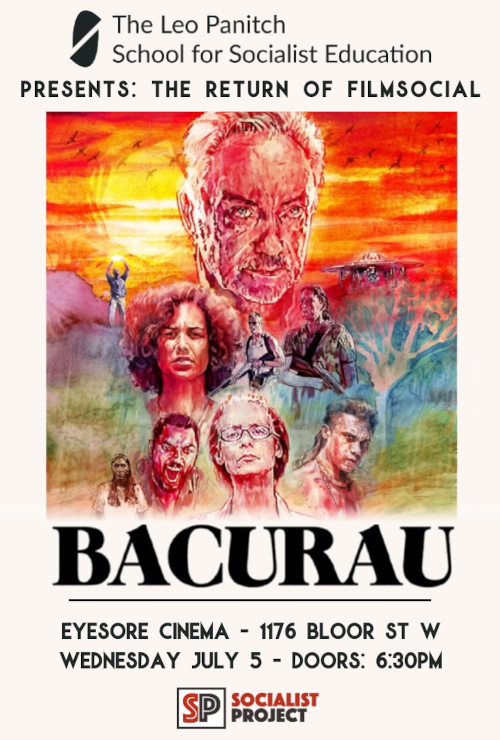 "Bacurau, a settlement in rural Brazil, is shaken by its matriarch's death. But something strange is happening, the water supply has been cut off, and the village has disappeared from satellite maps completely. Under threat from an unknown enemy, Bacurau braces itself for a brutal fight for survival."
The Leo Panitch School for Socialist Education and the Socialist Project are thrilled to announce the eagerly awaited return of FilmSocial! FilmSocial is a long running public film series that seeks to interrogate the social problems produced under capitalism through popular films.
Our first instalment of Film Social after a long hiatus will feature Bacurau, written and directed by acclaimed Brazilian filmmaker, Kleber Mendonça Filho. Bacurau is a thrilling and often unsettling examination of contemporary Brazilian social, cultural, and political issues.
Following the film, there will be an open discussion on the broader context of the film and some of the key questions raised by it.
We kindly ask that those who wish to join us for the screening register for a free ticket. Thank you and we are looking forward to having you join us!