The Crises in the Gulf and Palestine
Thursday, February 1, 2018 / 7:00 pm

-

10:00 pm

EST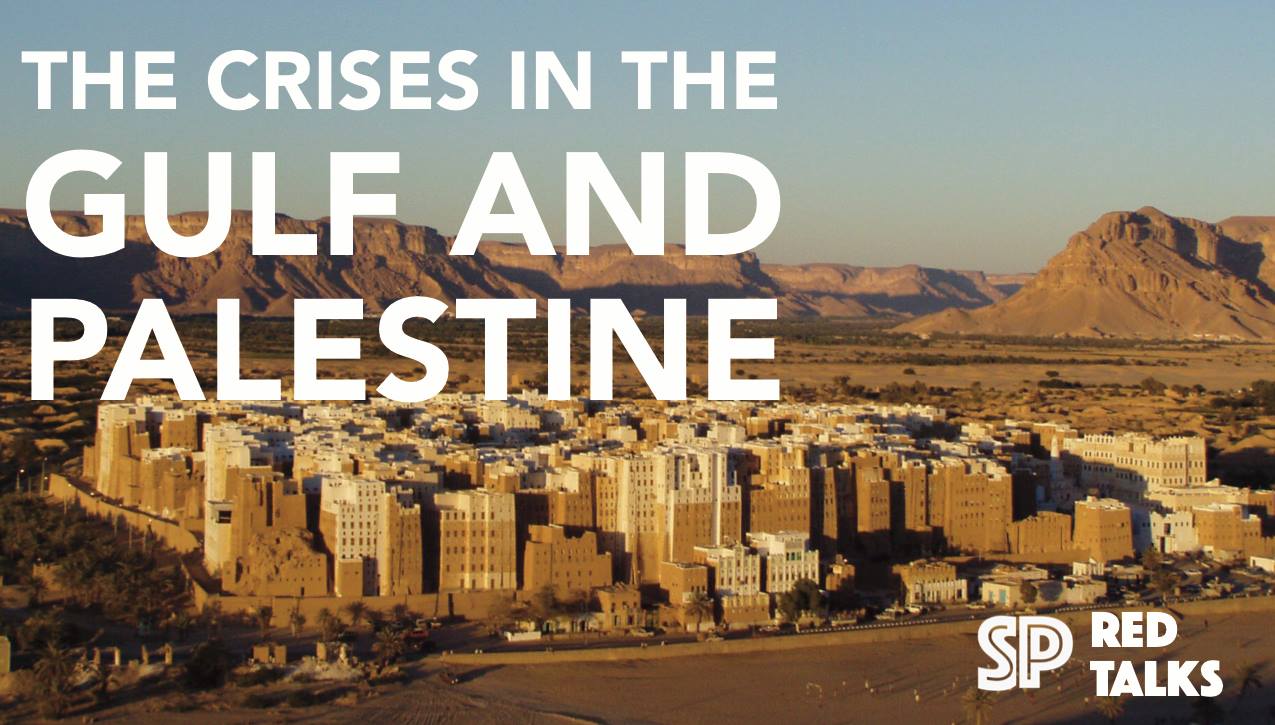 The recent decision by President Donald Trump to relocate the US embassy to Jerusalem amidst international condemnation has made the US the only country in the world to officially recognize Israel's illegal, unilateral annexation of that city. At the same time, intensifying bloody repression in the Arab Gulf has included a horrific US-Saudi assault on Yemen, the encirclement of Qatar and Iran, and the consolidation of an absolutist regime in Saudi Arabia headed by Prince Salman. As a result, the need to assess the strategic dilemmas facing international solidarity activists, including the movement for Boycott, Divestment, and Sanctions of Israel, has become even more pressing.
Massarah Dawood, Stephen Maher and Dan O'Hara will explain the situation in the Arab Gulf and Palestine/Israel, how major world powers are enabling these attacks on human rights, and how regular citizens can respond.
Massarah Dawood has activist and research experience working on issues of gender, international relations and statelessness in the context of the Middle East, North America and Europe. She is also working on her PhD in Political Science at York University.
Stephen Maher is Assistant Editor of the Socialist Register, and formerly worked editing the Journal of Palestine Studies. While living in the West Bank, he participated in the International Solidarity Movement resistance against the wall, settlements, and home demolitions. He completed a Master's thesis on the political economy of the Palestinian Authority and the post-Oslo Accords occupation regime. Steve is completing his PhD at York University.
Dan O'Hara is an organizer with Students Against Israeli Apartheid (SAIA), and also working on his PhD in Political Science at York University.
Childcare is available – please contact info@socialistproject.ca if you require childcare services.