Book Launch: Socialist Register 2020: Beyond Market Dystopia, New Ways of Living
Wednesday, January 22, 2020 / 7:30 pm

-

10:00 pm

EST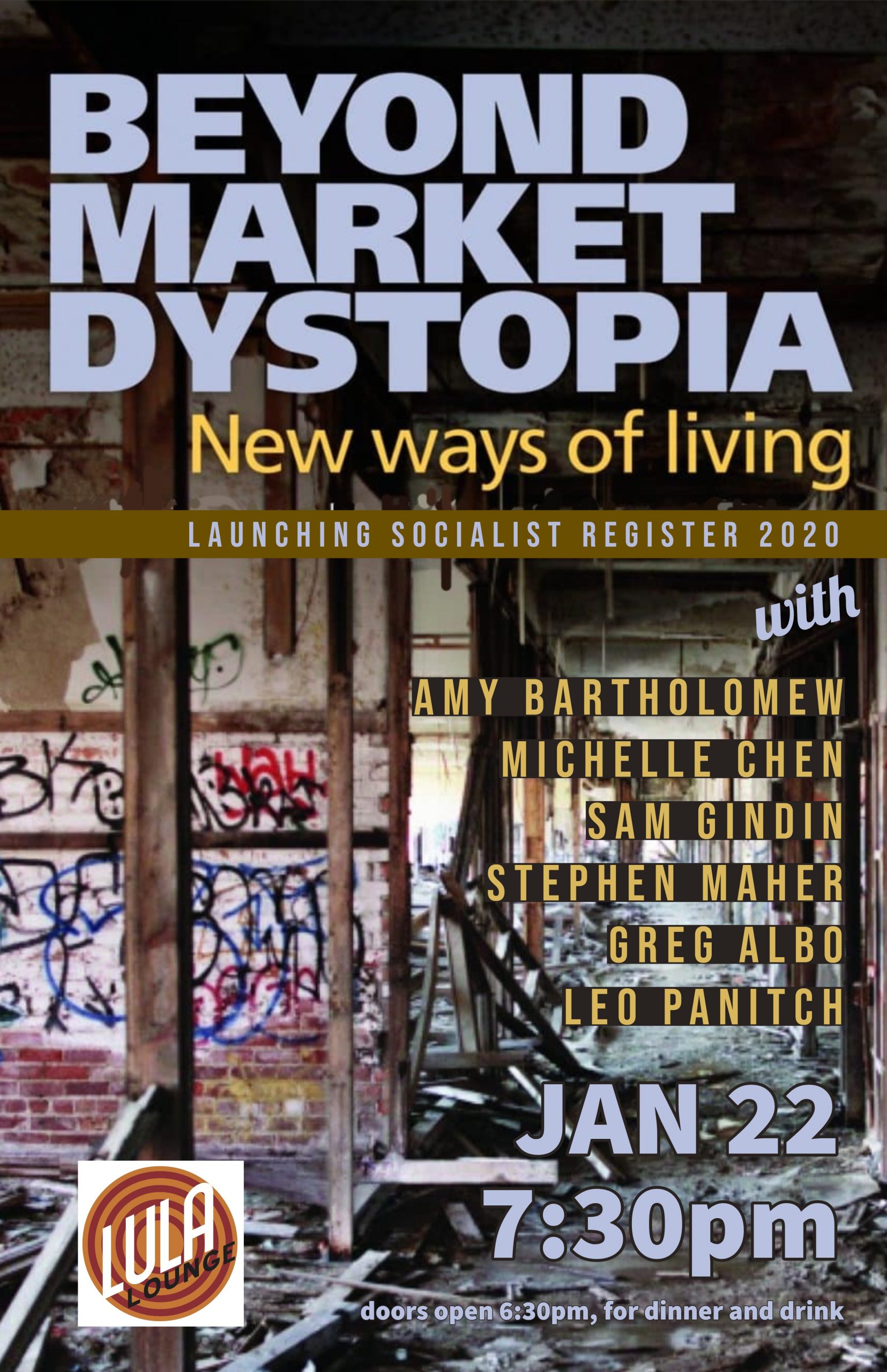 We warmly welcome you to join us for the Toronto book launch of Socialist Register 2020 – Beyond Market Dystopia: New Ways of Living (edited by Leo Panitch and Greg Albo).
Connecting with and going beyond classical socialist themes, this volume of the Socialist Register combines analysis of the severe contradictions of neoliberal capitalism with plans for new strategic, programmatic, manifesto-oriented directions for alternative ways of living. Fourteen original essays locate such utopian visions and struggles in the dystopian present.
Doors open for food and drink at 6:30pm, and presentations begin at 7:30pm, with:
Amy Bartholomew: Beyond the 'barbed-wire labyrinth': migrant spaces of radical democracy
Michelle Chen: A new world of workers: confronting the gig economy
Stephen Maher and Sam Gindin: Class politics, socialist policies, capitalist constraints
Chaired by Leo Panitch and Greg Albo.
—
*** Please note that dinner reservations guarantee seating, so book early and enjoy the show while exploring Lula's delicious tropical fusion dinner and cocktail menus as well as their wine and beer offerings.
+++
The Socialist Register has been the intellectual lodestar for the international left since 1964.
—Mike Davis
I know the Register very well and have found it extremely stimulating, often invaluable.
—Noam Chomsky