Book Launch – Martin Lukacs: The Trudeau Formula
Thursday, September 12, 2019 / 7:00 pm

-

9:00 pm

EDT

free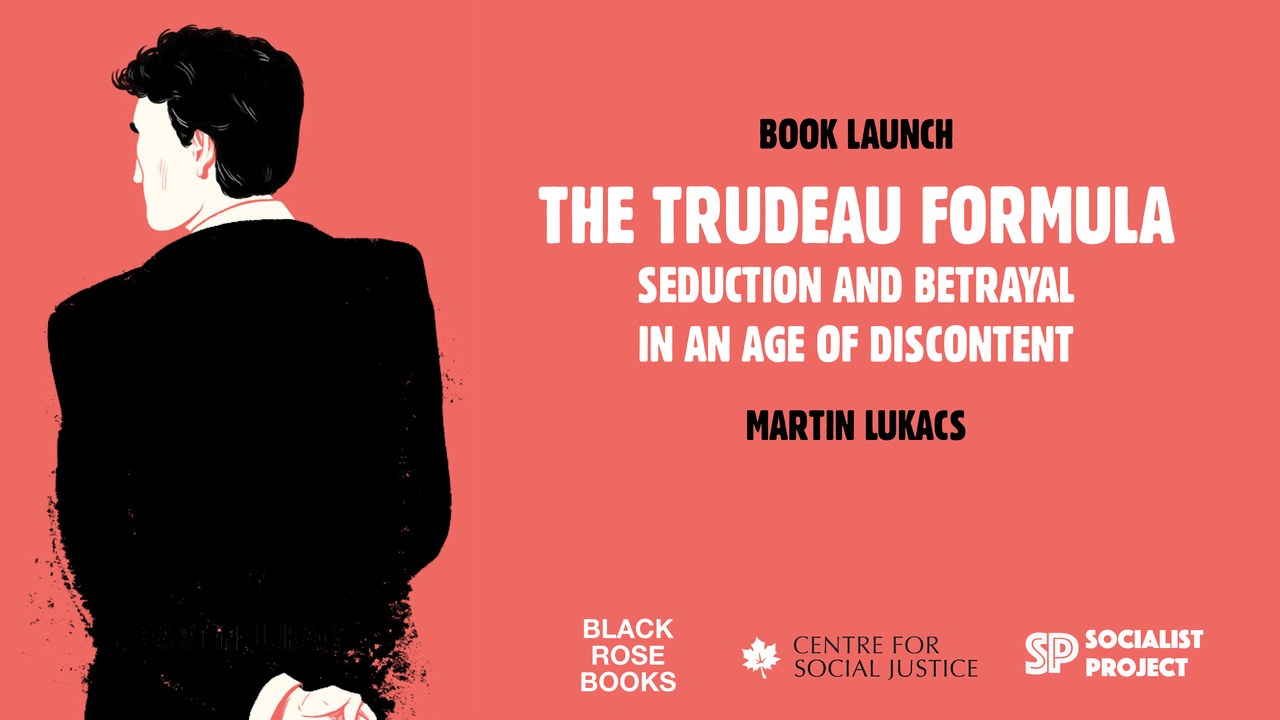 Book launch and Q&A with The Trudeau Formula author Martin Lukacs, discussants Judy Rebick and Russ Diabo, and moderator, Sharmeen Khan.
"A must-read that brilliantly maps the inner logic of the Trudeau years" – Naomi Klein
–
After a decade of Stephen Harper, the arrival of Justin Trudeau felt like a relief. But as Canadians reckon with the gulf between the dazzling promise of Trudeau's election and the grim reality of his government, journalist Martin Lukacs makes the case that "real change" was never on the table.
Drawing on investigative research and first-hand reporting, he reveals that behind the new wave of Trudeaumania was a slick status-quo political machine, backed by a cast of corporate elites and lobbyists who expected a pay-off from Liberal rule in Ottawa.
Lukacs exposes a climate plan hatched in collaboration with Big Oil, the arming of a bloody Saudi war in Yemen, a reconciliation industry that has masked ongoing theft of Indigenous lands, and the sell-off of public infrastructure to private profiteers—a re-branded continuation, not a break, from Harper's legacy.
But as the Trudeau formula unravels, Lukacs warns that right-wing scapegoating politicians are misdirecting this growing discontent with the established order. The only way to defeat the rise of an ugly right—and fulfill the hopes betrayed by Justin Trudeau—is an unapologetically bold response to inequality, racism, and climate breakdown.
Martin Lukacs is an investigative journalist who has covered Canadian politics for more than a decade. He has been an environmental writer for The Guardian, and was a co-author of the Leap Manifesto. He lives in Montreal and occasionally visits Twitter.