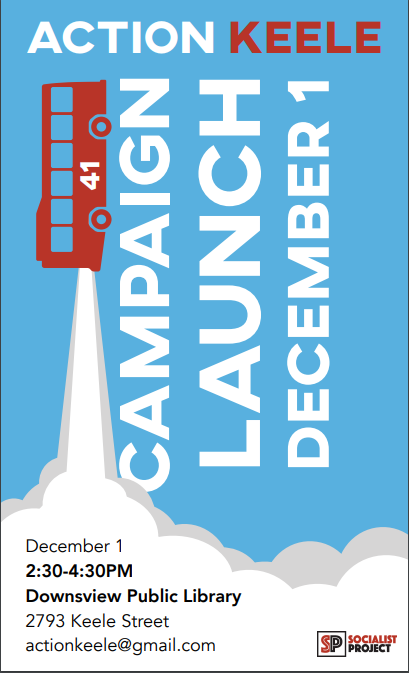 After months of talking with 41 bus riders about their concerns and issues, we are ready to officially launch the Action Keele Bus Riders campaign!
Join us Saturday, December 1 from 2:30 – 4:30 at the Downsview Library for a discussion with Action Keele organizers, community members, and labour union and social movement allies. Come together to fight back against austerity and win improved public transit for working people, and enjoy pizza and fun!
The overwhelming community support for our petition for a #41 bus every ten minutes is very encouraging. Let's keep up the momentum to meet our goal of gathering 1,000 signatures by the time we plan to deliver the petition to Mayor John Tory and the City Council on February 1!